NAKAGAMI CRASHES OUT IN BARCELONA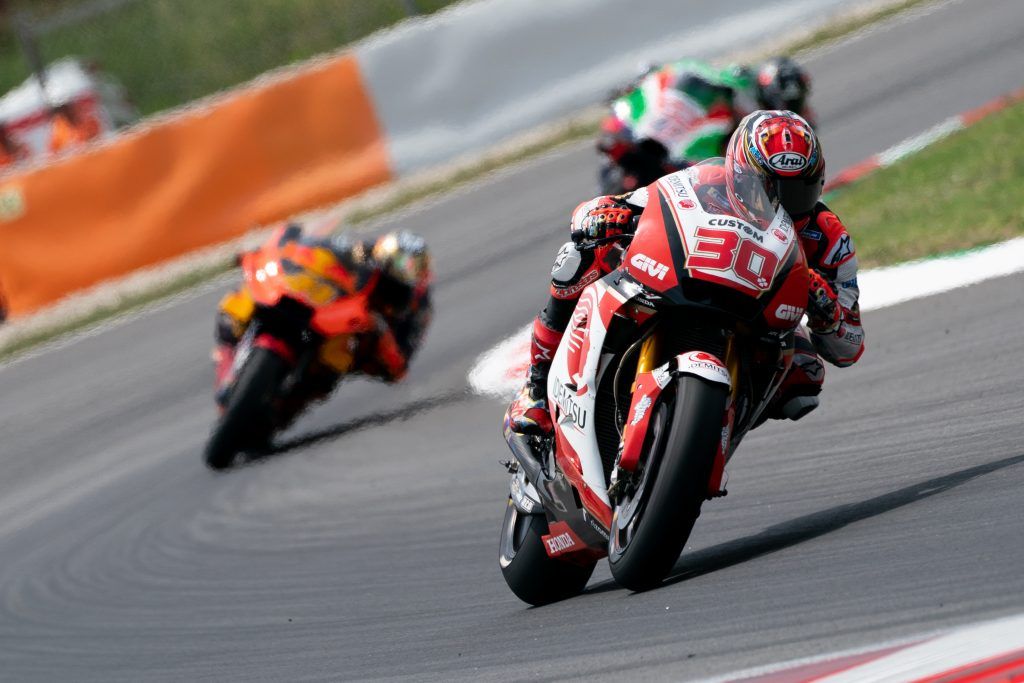 LCR Honda IDEMITSU rider Takaaki Nakagami suffered disappointment at the Grand Prix of Catalunya as he crashed out midway through Sunday's showpiece. The Japanese talent was full of confidence heading into the race having secured 12th place on the grid after progressing to Q2 on Saturday for the first time.
However, Nakagami was unable to take advantage of that excellent qualifying performance as he failed to finish a race for the first time in his debut MotoGP season. Battling for the points place with Bradley Smith with 11 laps to go, the 26year-old man lost the front end of his RCV and slid out at turn five, taking Smith with him.
#30 Takaaki Nakagami – (DNF)
"Unfortunately I had a crash in the middle of the race. From the beginning I didn't have a great feeling with the front tyre and in many places I started to close the steering. I knew it would be a difficult race, but that made it harder.
"On turn five I tried to overtake Bradley (Smith), but I was over the limit and I lost the front. I'm sorry for crashing into Bradley and sorry for the team also because this weekend they did a great job. Of course we're disappointed, but tomorrow we have the test so we'll just think about the next one."