TOP-10 FINISH FOR TAKA IN ARAGON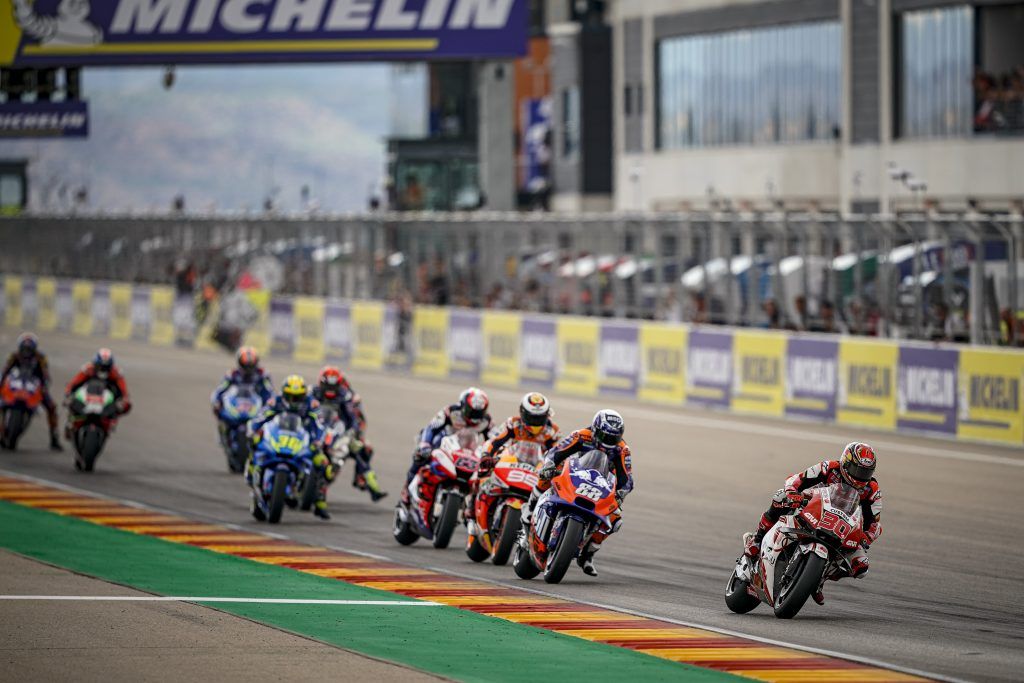 Takaaki Nakagami battled hard to eventually claim a top-10 finish at the Grand Prix of Aragon on Sunday. Having qualified in place 14th on the grid, the LCR Honda IDEMITSU rider overcame a difficult start to fight his way through the field and secure a creditable result in the last European-based race until the final round of the season at Valencia.
Despite a strong showing in the morning's damp warm-up session, Taka lost ground at the start of the race as he made an error leaving the starting line. He lost further ground attempting to make an early pass on Danilo Petrucci, but then showed all of his fighting qualities to reel in the Ducati man and get to the front of the group fighting for tenth late on in the race.
#30 Takaaki Nakagami (10th – 42'28.463)
"It was really tough from the beginning. First of all, I had a big mistake at the start, a big wheelie which I did not expect because our start practice had gone well all weekend. So that made things tough, then I tried to overtake (Danilo) Petrucci but I wasn't able to stop the bike and ended up going off the track, so I lost another two positions. I tried to come again and keep the pace until the end, but it was a long race because for many laps I was alone. In the end I was able to catch the top ten group, which was Petrucci (Andrea) Iannone and (Miguel) Oliveira, with about three or four laps to go. I did my best and in the end we got a top-10 which isn't bad, but the pace wasn't great so we still have room to improve the bike."