NAKAGAMI AND TSUNODA GO HEAD-TO-HEAD IN KARTING RACE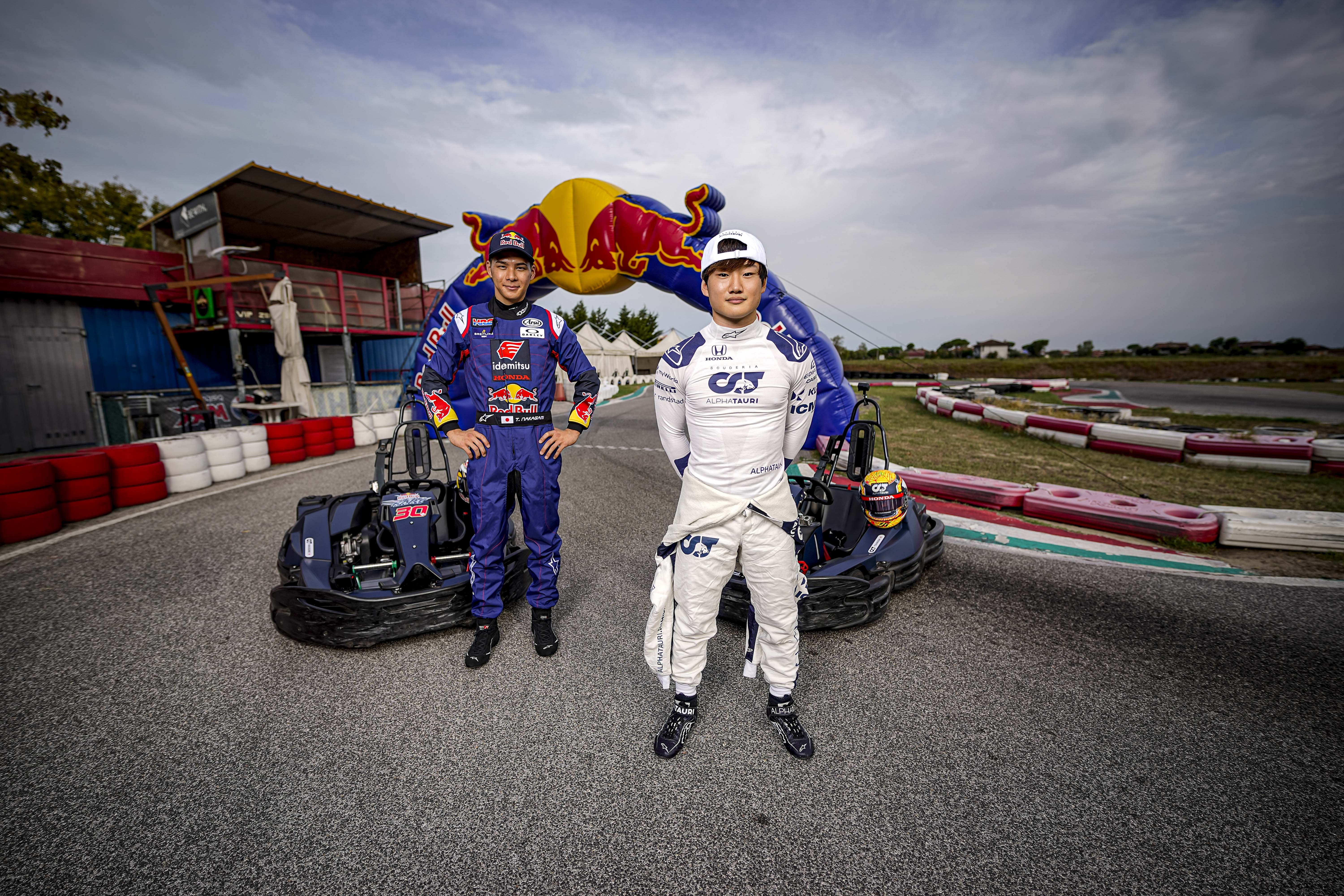 LCR Honda IDEMITSU rider Takaaki Nakagami and Scuderia AlphaTauri Formula One driver Yuki Tsunoda have gone head-to-head in a karting challenge ahead of this weekend's San Marino GP at the Misano World Circuit Marco Simoncelli in Misano Adriatico, Italy.
The event, organized by Red Bull, was a first meeting for the Japanese motorsport stars. The day also included a tour of the Scuderia AlphaTauri factory, with Tsunoda giving his countryman a rare insight into the world of Formula One.
The meeting between the two Japanese competitors was possible due to the MotoGP World Championship stop in Misano, just one hour from Tsunoda's home in Faenza.
Following a meeting at Tsunoda's residence, the young Formula One driver provided Nakagaami with an in-depth look at the Scuderia AlphaTauri factory. The pair then headed to the karting track where Tsunoda challenged Nakagami to a one-on-one race, with a ticket to this Sunday's MotoGP on the line for Tsunoda.
An enthused Tsunoda praised Nakagami's driving skills, before speaking of his own admiration for MotoGP. For Nakagami, the excitement came from testing his skills against an F1 driver.
Yuki Tsunoda
"Taka was doing a really good job; he drives well and I'm impressed with him. The last 12-lap race was intense and we had lots of crazy battles. I'm really looking forward to the MotoGP, it's going to be my first time. How they go straight, especially at speeds over 350kph with a bike, it's completely crazy. So, I'm really looking forward to it and can't wait!"
Takaaki Nakagami
"I had a lot of fun because for a long time I didn't drive a kart, especially with a professional F1 driver. This weekend is going to be a really important race because it's the home GP for my team. I also like the Misano racetrack, I have great memories there, so we hope to have a great weekend. Hopefully we can fight for the top positions."