NAKAGAMI IMPRESSES ON DAY ONE IN AUSTIN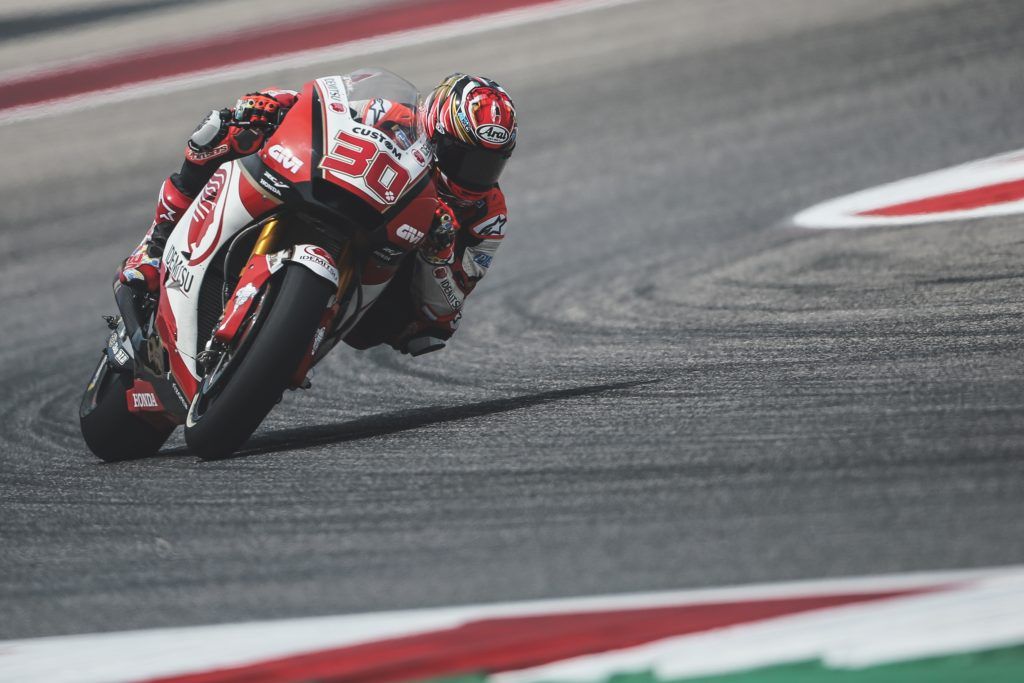 LCR Honda IDEMITSU rider Takaaki Nakagami underlined his potential in the MotoGP class on the first day of practice at the Grand Prix of the Americas. The Japanese talent claimed his first points in the premier class last time out in Argentina and put in an eye-catching display during FP1 in Austin on Friday.
Nakagami made light of a difficult track surface in the early session to post the seventh fastest time. As conditions improved, the rest of the field came back strongly in FP2, but the LCR rookie still finished in 17th position to complete a solid day's work.
#30 Takaaki Nakagami (17th)
"I knew this would be a difficult track with a MotoGP bike, but now, race by race, I am understanding how to adapt to MotoGP. It's quite positive and, of course, the FP1 result was very good, we finished in the top 10, but in FP2 conditions got better and better and all the other riders improved".
"Overall, today was quite positive. I'm a little bit disappointed as I had a small crash on the last lap, but I'm ok and that's the important thing. Tomorrow everybody is expecting rain so we'll have to wait and see, but what I will say is that we'll be prepared."