NAKAGAMI CONTINUES TO MAKE PROGRESS IN PRE-SEASON PREPARATIONS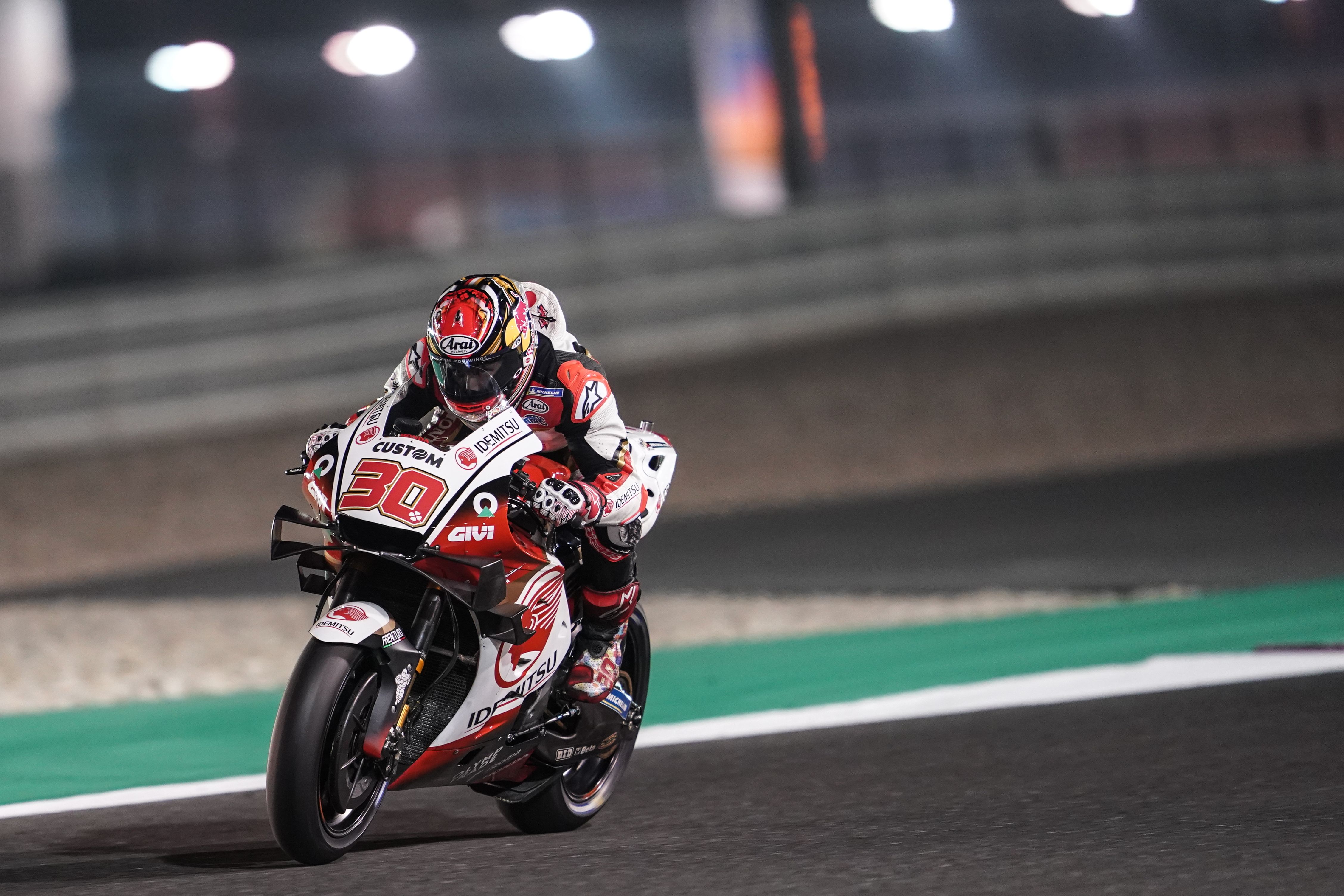 LCR Honda Idemitsu rider Takaaki Nakagami continued to make progress on the penultimate day of pre-season testing in Qatar on Saturday evening. The Japanese rider is still on the comeback trail following shoulder surgery towards the end of last season, but will be encouraged by ending the second of three days in Doha as the fastest Honda rider on track.
Like on Friday, Taka gave his recovering shoulder a real workout, completing over 40 laps of the Losail International Circuit, with the test starting in daylight before the floodlights took over as night fell. He set his best lap on his 30th of 43, stopping the clock in a time of 1'54.759, the 10th fastest rider on the night, and top Honda performer.
The final day of tests ahead of the 2020 MotoGP World Championship takes place on Sunday in Qatar, with the race exactly two weeks later on the 8th of March.
#30 Takaaki Nakagami – 10th (1'54.759, lap 30 of 43)
"We are quite happy to have made another step forward. I feel like I'm improving in myself as well as making a clear improvement in the feeling with the bike. We did many laps today at a high level – lots in the 1'55 bracket and a few also in the 1'54s.
"I'm really happy with the work we have done as a team at LCR Honda Idemitsu. They have understood my situation, which is not 100 per cent fit physically, but also team boss Lucio Cecchinello has made sure that I am looking after my right shoulder. Slowly we are getting back towards full fitness, and in tomorrow's last day of official testing I hope we can make another step.
"We will aim for a good long-distance run and try to prepare the race weekend well. This is our target for Sunday."