TAKA LOOKING TO IMPROVE AFTER DAY ONE IN MISANO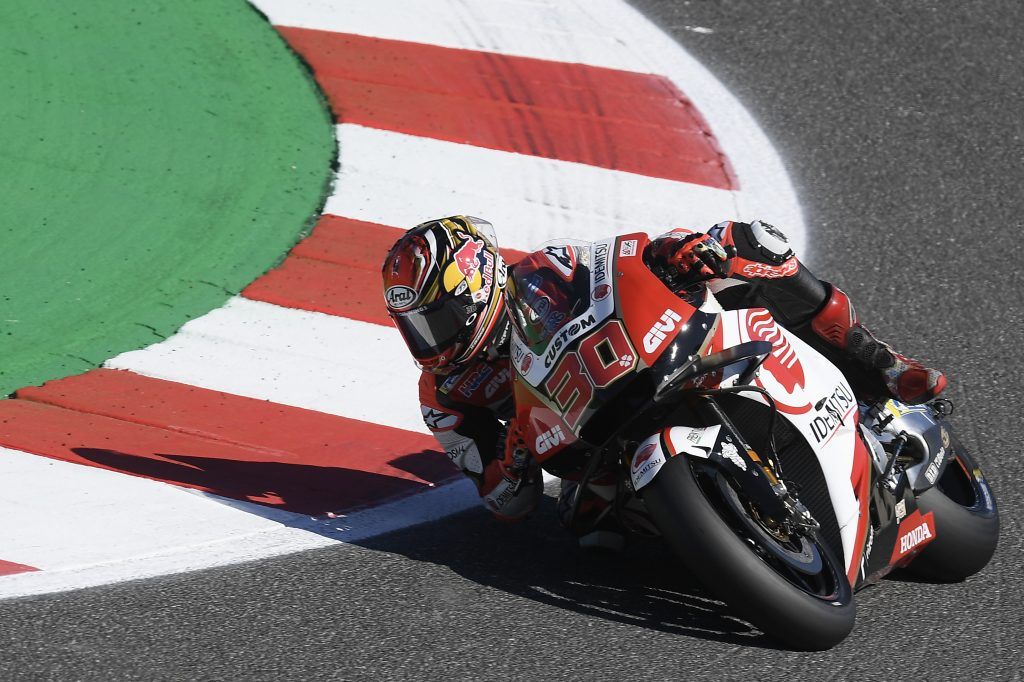 Takaaki Nakagami ended in 13th place as free practice got underway at the San Marino Grand Prix, but is hopeful of improving ahead of Saturday's qualifying. Today the LCR Honda IDEMITSU rider was unable to find his best rhythm at the Misano circuit on Friday as he struggled for grip throughout.
With three Moto2 podiums to his name at the Rimini-based venue, Taka had high hopes as the action started in fine, bright conditions. Having posted 17th in FP1, the Japanese star would then improve by over half a second in FP2, finishing less than a tenth outside the top 10. Although not satisfied, Nakagami believes he's capable of making a big leap forward provided he can iron out his grip issues overnight.
#30 Takaaki Nakagami (13th – 1'33.998)
"FP1 and FP2 were quite difficult sessions for us. I was expecting a bit more rubber on the track in FP2, but in the end it didn't really help and I was lacking grip, especially on the rear. We tried to find a solution during the session, but in 45 minutes it's not easy to improve. In the end we decided to use a softer rear compound which gives a bit extra grip, but overall today we just struggled to find grip. This meant we couldn't show our true potential and I'm still not feeling good on the bike, but the good thing is we understand clearly where we're losing time, especially in sector two. Tonight I will have a meeting with the team and, if we can find a solution, I think we can get into the top 10 tomorrow."