TAKA MISSES OUT ON THE POINTS AT MISANO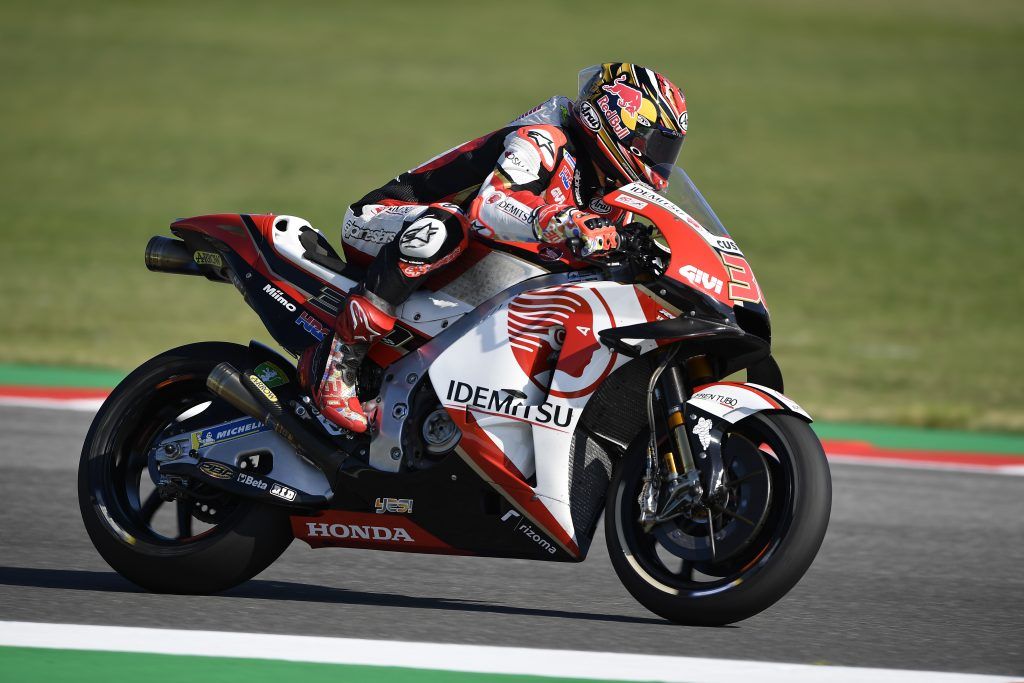 An early fall ended Takaaki Nakagami's hopes of a positive result at the San Marino Grand Prix on Sunday. The LCR Honda IDEMITSU rider was able to get up and rejoin the action at the Misano circuit, but he went on to finish a lap behind the leaders at his team's home race.
The day had started in promising fashion for the Japanese star as he went fifth fastest in the morning warm-up. But the once the race was underway, Taka suffered an issue with his front tyre which would lead to an unfortunate fall at turn 10 on lap four. The LCR rider battled on bravely to see the chequered flag, but was naturally disappointed afterwards.
#30 Takaaki Nakagami – 18th (+1 lap)
"As soon as the race started I saw a warning about the front tyre on the right hand side. I was in a group behind Joan Mir, looking for an overtaking opportunity, but with this warning on the front I couldn't keep the pace. I knew I was going to crash (if I kept pushing), but I didn't want to slow down. I was trying to take care of the right side, but then I had the crash. I'm very sorry to the team as this weekend many people came to support us. Unfortunately, Cal crashed also, so I'm not happy for the team or myself, but it's happened and now we must look at the data and focus on the next GP."