BRAVE TAKA FINISHES IN THE POINTS AT SACHSENRING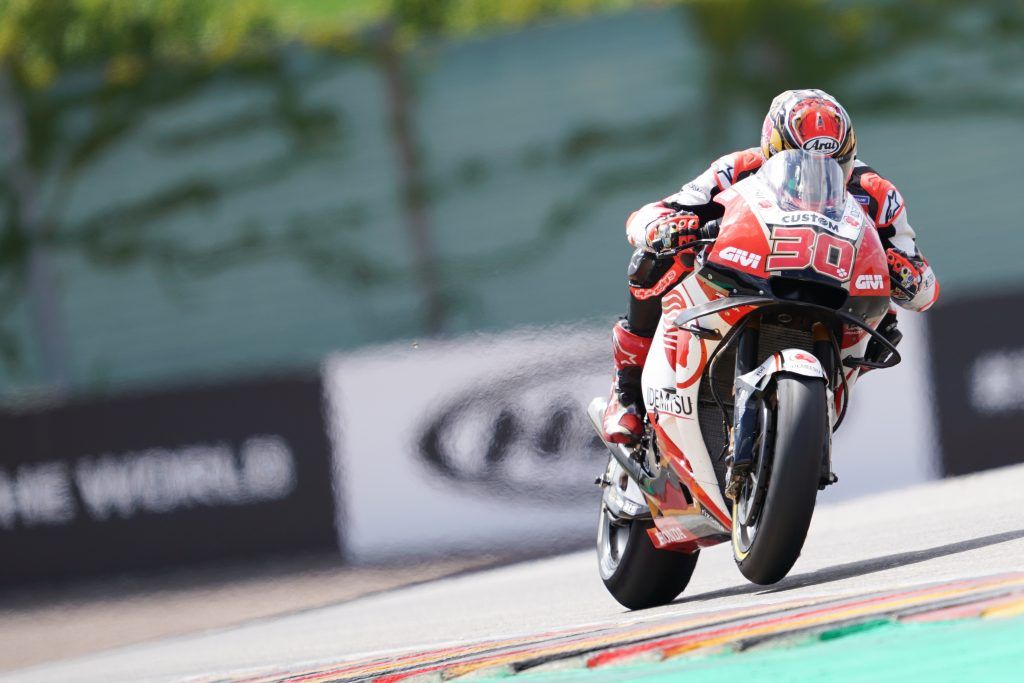 Takaaki Nakagami again demonstrated his courage as he fought hard to finish in the points at the German Grand Prix on Sunday. The LCR Honda IDEMITSU rider was hampered all weekend by a painful injury to his left ankle which he sustained in a crash with Valentino Rossi at Assen. But the Japanese star managed to complete the 30-lap race at the Sachsenring and finished in a creditable 14th position.
Having qualified in a superb tenth position despite being unable to walk, Taka was given painkilling injections ahead of the start. He then maintained his concentration throughout to ensure he saw the chequered flag, despite suffering with rear grip issues in the closing stages. The 27-year-old admitted afterwards he is now looking forward to resting his battered body.
#30 Takaaki Nakagami (14th – 41'41.201)
"It was a really tough day, like yesterday. The situation is that my whole body was getting worse not better so unfortunately it was a difficult two days. But yesterday was good, we did really well considering my condition. During the warm-up, the doctor gave me some injections to help with the pain which helped a bit. During the race there was a lot of pain and it was difficult. Over the last eight laps I had lack of grip on the rear and I had to slow down, but we scored a few points and that's quite positive. Now we have three weeks off and tomorrow I'm going back to Japan so I will have time to rest, especially my left foot. We have time, so I will try to recover soon and I'm really looking forward to working with the team in the second part of the season."