COURAGEOUS TAKA CLAIMS TENTH AT SACHSENRING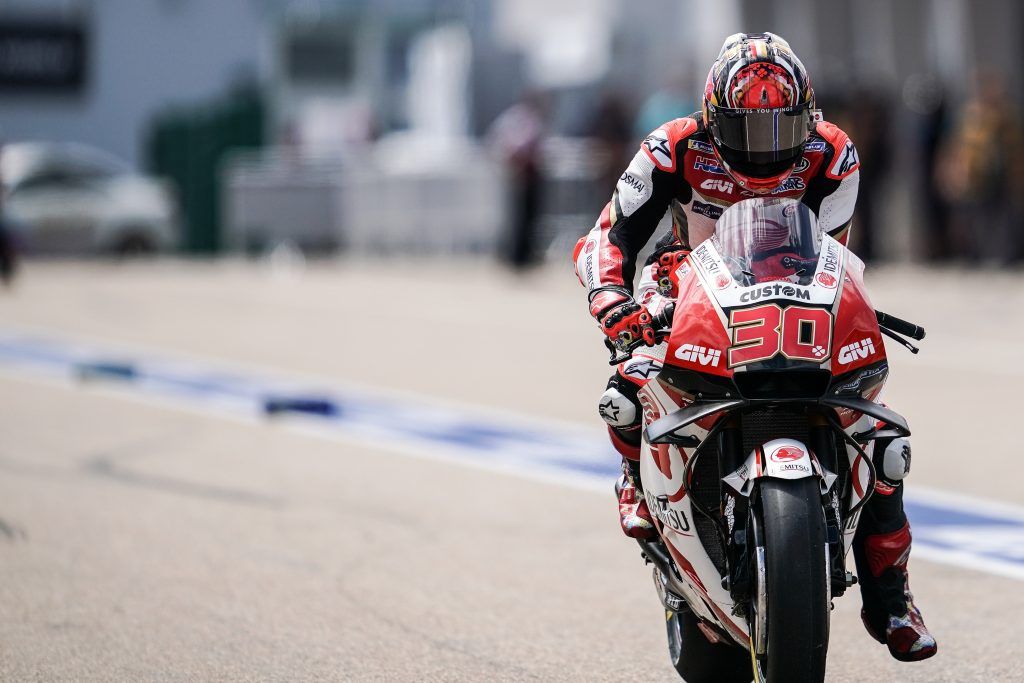 Takaaki Nakagami showed amazing spirit and bravery to qualify in tenth position for the German Grand Prix at the Sachsenring. The LCR Honda IDEMITSU rider was in severe pain during Saturday's qualifying due to the ankle injury he sustained at Assen last weekend, but battled courageously to make it through to Q2 and ensure a good starting position for Sunday's race.
The Japanese star went 13th fastest in the morning's FP3 session, but then started to experience real discomfort in his left ankle. Despite being unable to walk, he still produced a superb ride to claim second place in Q1, progressing to Q2 at the expense of Ducati's Andrea Dovizioso. After finishing in tenth spot, he insisted he would give everything tomorrow as he continues to ride through the pain barrier.
#30 Takaaki Nakagami (10th – 1'21.104)
"It was a very tough day for me, this morning I felt good and, for the first time since Assen, I put shoes on and, although it was difficult, started to walk. But at the end of the FP3 session I felt that something was wrong, I was in a lot of pain and after that the condition of my left ankle was a disaster. I could not put any weight on it or walk, so it was really tough for me. At one moment in FP4 I thought I might have to retire as I couldn't change the gear, I wasn't able to do the movement to downshift. After that I took off all the taping to try and make it a bit more flexible and that helped, although it was very painful. For tomorrow I don't know, it's a small track and 30 laps does not help me or my body. I think I will need an injection and painkillers (for the race), but we'll wait and see what our strategy for the race is."