HEAVY RAIN HAMPERS FIRST DAY IN VALENCIA FOR NAKAGAMI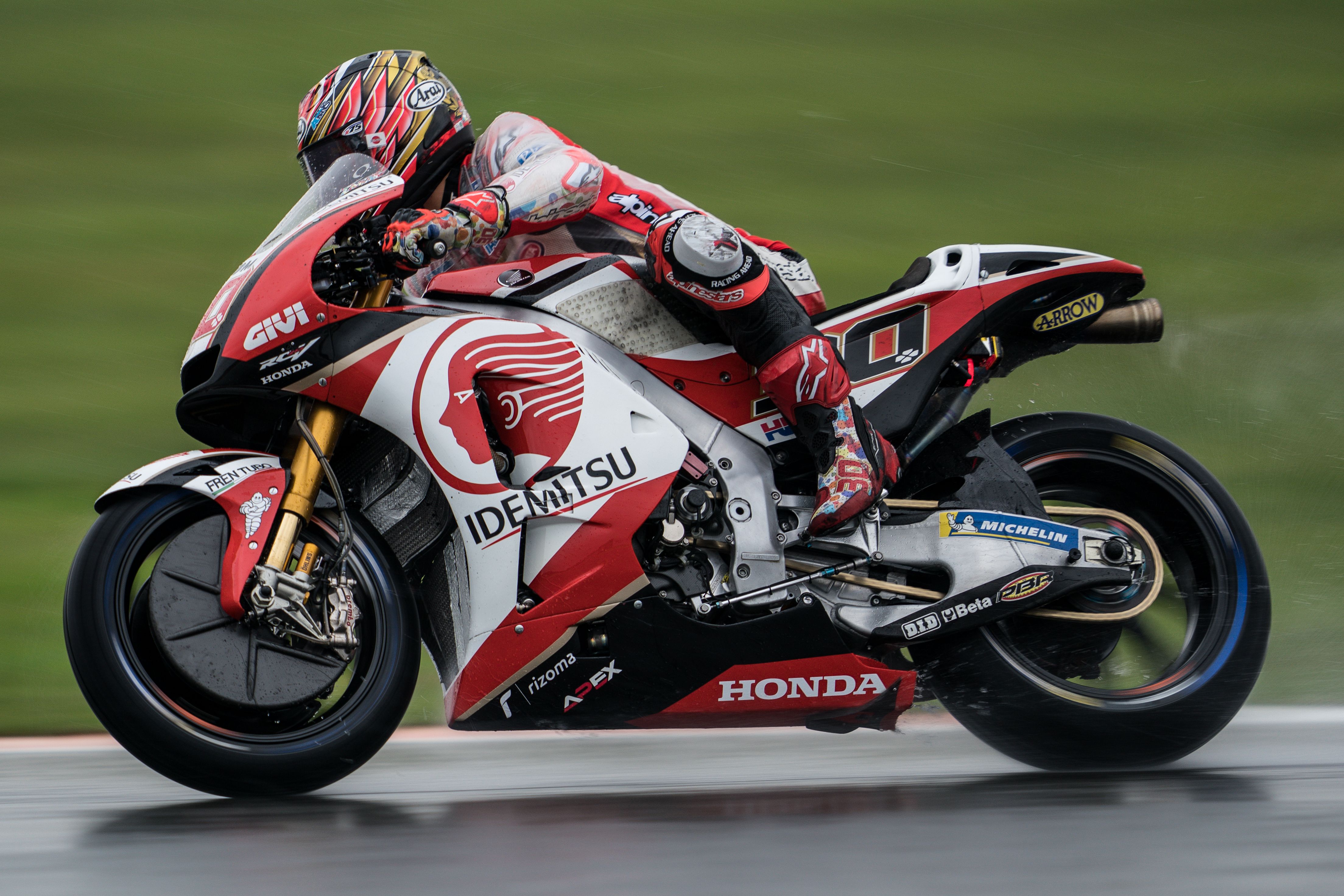 The opening day of the final MotoGP event of 2018 was affected by uncharacteristically heavy downpours at the Valencia circuit in Spain. It made going tough for Takaaki Nakagami and his LCR Honda IDEMITSU team, with the red flag brought out twice during the day to halt practice when there was too much standing water on track.
Nakagami has not had too much time in the wet with his Honda RC213V this season, and so took the opportunity to make a lot of laps to get more comfortable. By the end of the day he put in more laps than anybody else, and hopes that this can pay dividends in Saturday's qualifying session.
#30 Takaaki Nakagami – 20th (1'42.471)
"The conditions were really difficult today with the rain falling all day, and there were red flags in both sessions because of the conditions. The rain was so strong at several points, and the track conditions were changing all the time. It was hard to find the right timing to make a good lap time."
"Today we weren't really focused on the final lap time, it was more about finding a good feeling with the bike in the wet and building up the confidence. For me it was really good practice to deal with the horrible conditions. Little by little we made improvements, and I definitely felt much better than in Sepang. We need to keep working tomorrow because this weekend's weather forecast is really bad. We will try to improve and aim to finish off the season well."