LCR HONDA IDEMITSU RACER READY FOR NEW THAI CHALLENGE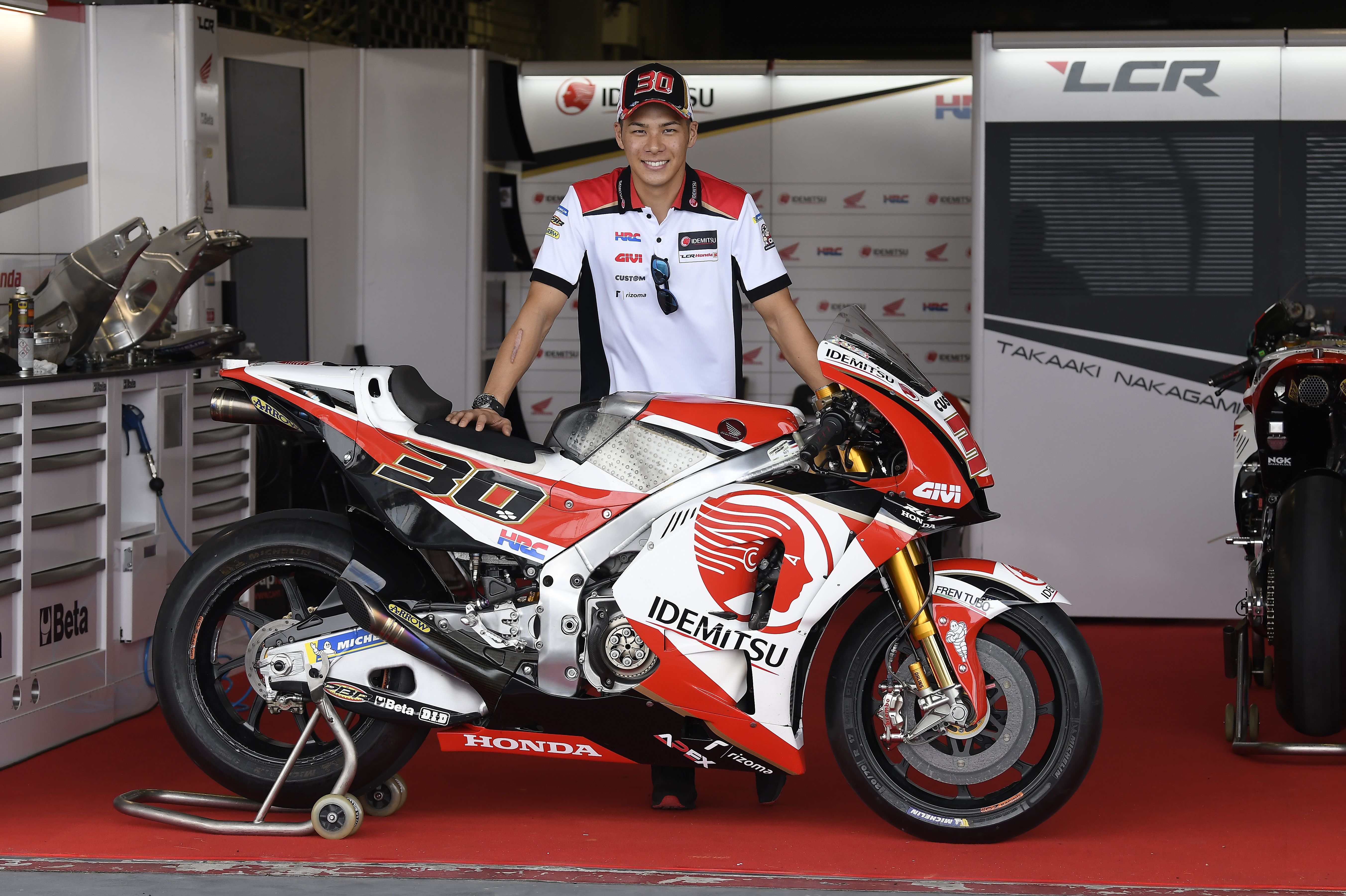 The MotoGP World Championship will hold the first ever Grand Prix of Thailand this weekend, at the Buriram International Circuit in the eastern part of the country. Whilst it is uncharted territory in terms of racing, the MotoGP teams have already tested at the track back in February, and thanks to the huge popularity of the sport in south-east Asia did so in front of packed grandstands. Much the same is expected across all three days of this weekend's action, with the event a complete sell-out for fans.
It is also a big weekend for Japanese rookie Takaaki Nakagami, with his home race up next on this Asia-Pacific leg of the series. The LCR Honda IDEMITSU rider arrives in the "Land of Smiles" after his best MotoGP result yet, with 12th at the Aragon GP, and will hope to continue that good form as he strives to close the gap in the Rookie of the Year standings.
#30 Takaaki Nakagami
"It's great to be in Thailand, even though I know that the temperature is going to be high, and the humidity also makes it difficult for us. It's completely different weather to what we are used to, but for me it's an Asian round and that's good. It helps that I have no jet lag this race! I'm a little concerned about the heat, but we will do what we can and hopefully there will be no rain this weekend.
"The winter test here in Buriram was really good for us, and so session by session here for the race we will try to improve our set-up. I am really looking forward to this weekend as a whole."