NAKAGAMI AND HRC EXTEND CONTRACT FOR 2020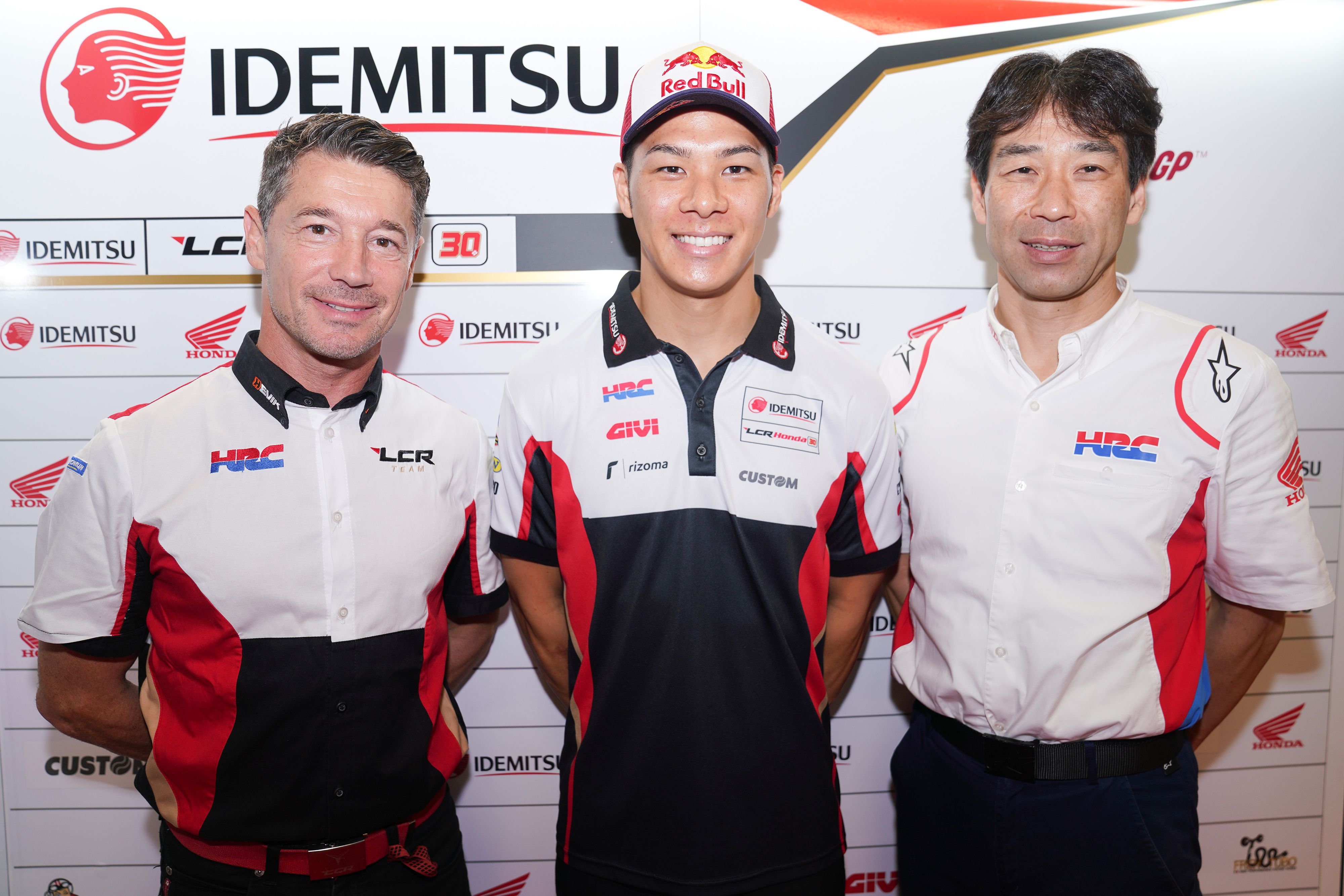 Takaaki Nakagami and HRC have agreed an extension to their contract for the 2020 MotoGP World Championship. It is confirmed this week that the Japanese talent has signed another one-year deal with the Japanese manufacturer, riding for Lucio Cecchinello's outfit in the LCR Honda IDEMITSU Team.
Now in his second year aboard the RC213V Takaaki Nakagami has demonstrated consistent improvement in his riding and results in the premier class in 2019. With eight top-ten finishes and a best result of fifth at the Italian Grand Prix in Mugello so far, the Japanese rider has already amassed more than double the points he scored in his rookie campaign.
After his home race in Motegi, Nakagami will undergo an operation on his right shoulder to resolve an injury that has troubled him throughout the season. The nature of the operation warrants an extensive recovery period, forcing the Japanese rider to prematurely end his 2019 season. By performing the operation now, Nakagami is aiming to be fully fit for the first test of the 2020 season in Sepang on February 7th.
Takaaki Nakagami: "First of all I am delighted to stay with Honda and the LCR Honda IDEMITSU Team. I have been able to improve a lot this year and Honda have shown me great support and given me a very strong package. I am sure together we can continue this in 2020. About the injury, after the crash I had in Assen during the race I found myself in some pain and lacking a bit of strength in my right shoulder. I went to visit Doctor Mir twice in Barcelona, and more recently I had an appointment with Doctor Hiroyuki Sugaya at Funabashi Orthopedic Surgical Hospital in Tokyo to fully understand the situation. While I have been able to ride with the injury, it has not been ideal, so we made the difficult decision alongside Honda and the LCR Team to have this operation in Japan straight after my home race".
Lucio Cecchinello (LCR Honda Team Principal): "We are delighted to continue this project with Takaaki Nakagami, and hope to build even further on his impressive performance in 2019. Taka has demonstrated the ability to fight in the top ten of the MotoGP World Championship every race weekend and together with HRC we will set the goal of taking another step forward. In 2020, Taka will compete with the RCV factory motorcycle that has just won the 2019 World Title with Marc Marquez. Next season will be particularly important so, although we are sorry about the early end to Taka's season, we are convinced that the decision to undergo surgery after the Japanese GP is the correct one, so that he can return to the best physical condition by the time of the first test in Malaysia in February."