NAKAGAMI EMERGES AS TOP ROOKIE AGAIN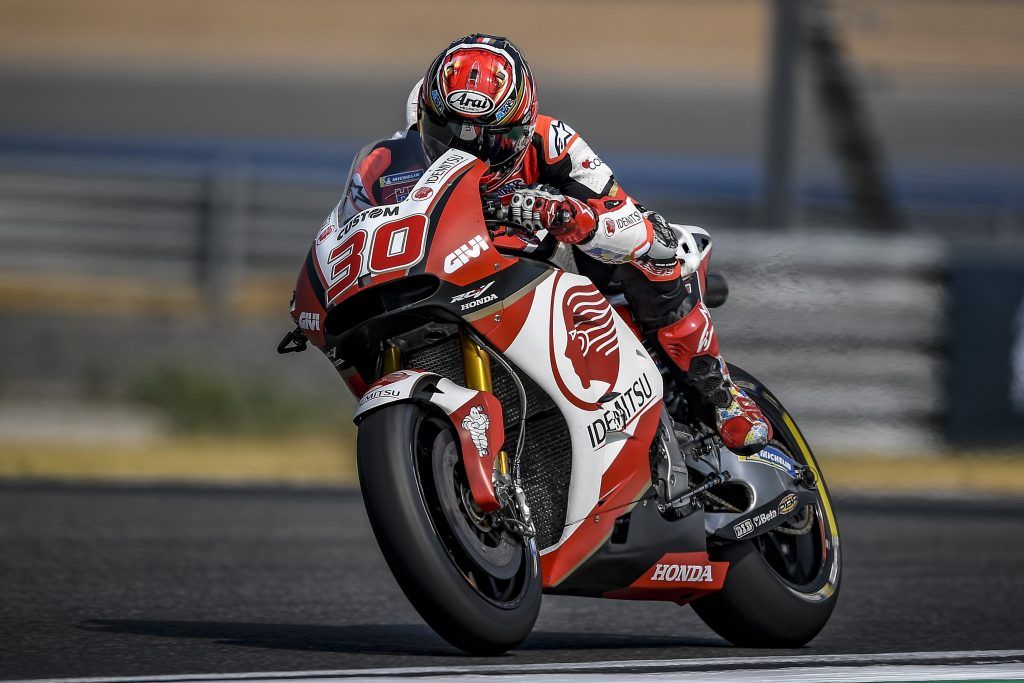 Takaaki Nakagami impressed once again as he finished as top rookie for the second day running at the pre-season MotoGP tests in Thailand on Saturday. The LCR Honda IDEMITSU new boy's adaptation to the RC213V continued apace as he finished in 15th position at the Buriram International Circuit in the north-east of the country.
Nakagami posted a quickest time of 1'30.901 as he completed a total of 83 laps and ended the day one position, and just over a tenth of a second, behind seven-time world champion Valentino Rossi. Indeed, the 26-year-old was less than half a second behind LCR Honda team-mate Cal Crutchlow and will be looking to maintain his excellent progress ahead of the new season tomorrow.
The third and final day of testing takes place in Buriram on Sunday.
#30 Takaaki Nakagami – 15th (1'30.901)
"At the end of the day, in the last few minutes, I followed Marc (Marquez) as he was trying to make a fast lap. I followed him for a complete lap and I'm grateful to him as he looked behind and said to come with him. It was difficult as he did a 1'29.9 and I did a 1'30.9, but it was impressive to watch his riding style and learn from him. His strongest point is his braking and acceleration.
"I'm really happy to be top rookie again. We must improve our exiting from corners, but it was a good second day and I'm really looking forward to the last day tomorrow."