NAKAGAMI TOP ROOKIE ON DAY ONE OF THAILAND TESTING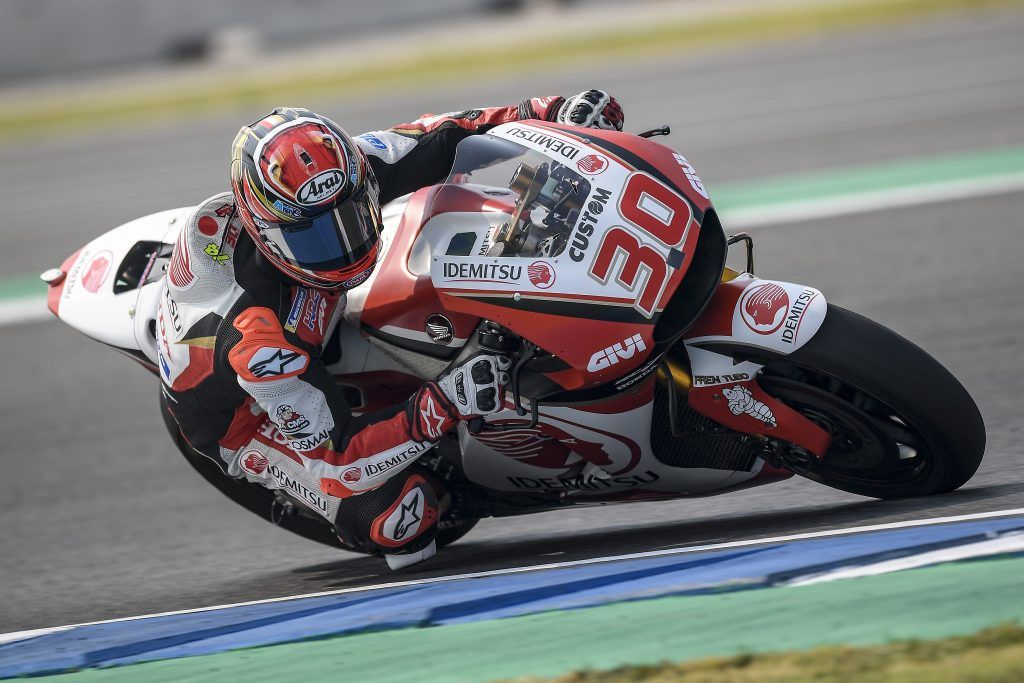 Takkaki Nakagami continued his positive adaptation to the LCR Honda Idemitsu RC213V today, as he ended the first day of MotoGP pre-season tests at the new Buriram International Circuit as top rookie. The Thai track is a complete unknown to the MotoGP field, and features on the world championship calendar for the first time ever in October later this year.
Of those getting to grips with their new MotoGP bikes as well as the circuit, the 26-year-old Japanese rider made the quickest adaptation, setting a best lap of 1'31.692. Crucially, that time was less than a second behind his team-mate and fastest rider of the day Cal Crutchlow, and placed him 17th overall.
Testing continues at Buriram for LCR Honda Idemitsu on Saturday and Sunday.
#30 Takaaki Nakagami – 17th (1'31.692)
"It was quite a good day for us. Just like in Sepang last month we are improving every time we go out on the track and understanding more. This circuit isn't that difficult, but in some areas – particularly sector one – I still have to work out where I am losing time. Also, at some points I still have to understand better how to pick up the bike better out of the corner."
"For the first day it's quite good though, and I am less than one second behind Cal so we just need to keep working hard for the rest of the test."