NAKAGAMI GETS FIRST TASTE OF FACTORY HONDA AS MOTOGP TESTING BEGINS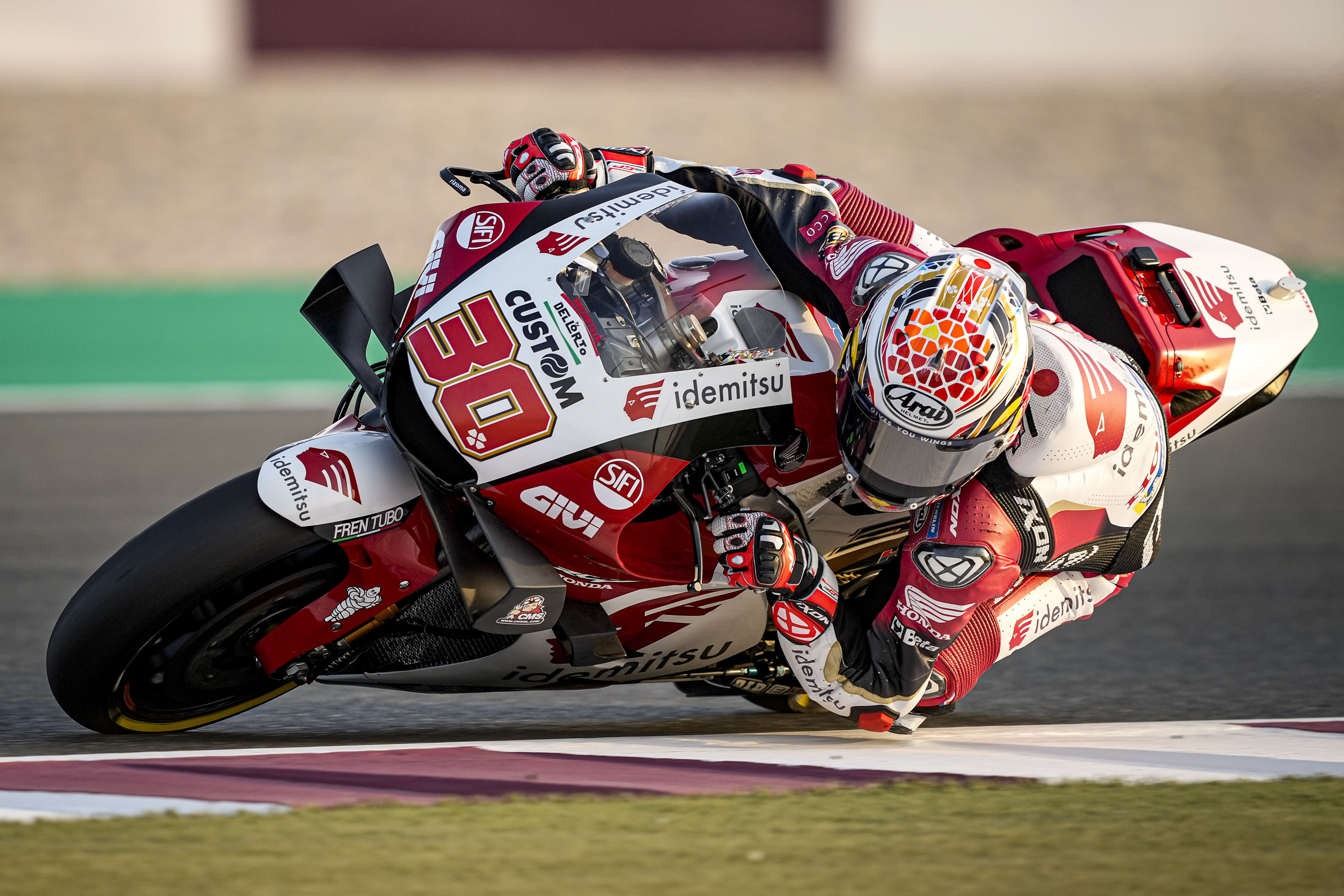 The anticipation for the start of the 2021 MotoGP World Championship was raised another level at the Losail International Circuit in Qatar on Saturday, with the first day of Official MotoGP Tests completed. It represented the first opportunity for the LCR Honda IDEMITSU team to see Takaaki Nakagami out on track on his factory RC213V.
Following a sensational 2020 campaign where the Japanese star regularly demonstrated he had the potential to win races, Nakagami finally got his first go on the latest HRC machine at the desert venue, completing a total of 58 laps with a best time of 1'55.467.
The on-track action began in bright sunshine at 2pm local time, before temperatures dropped significantly as night fell at 6pm, with a further three hours under the lights. The track was much improved after Friday's shakedown test, however there was still a strong wind affecting handling around the circuit. As the evening went on, the breeze softened, allowing Nakagami to set the 11th fastest time of the evening, as he got to grips with the characteristics of his 2021 machine.