NAKAGAMI MEETS THAILAND PM BEFORE MOTOGP TESTS BEGIN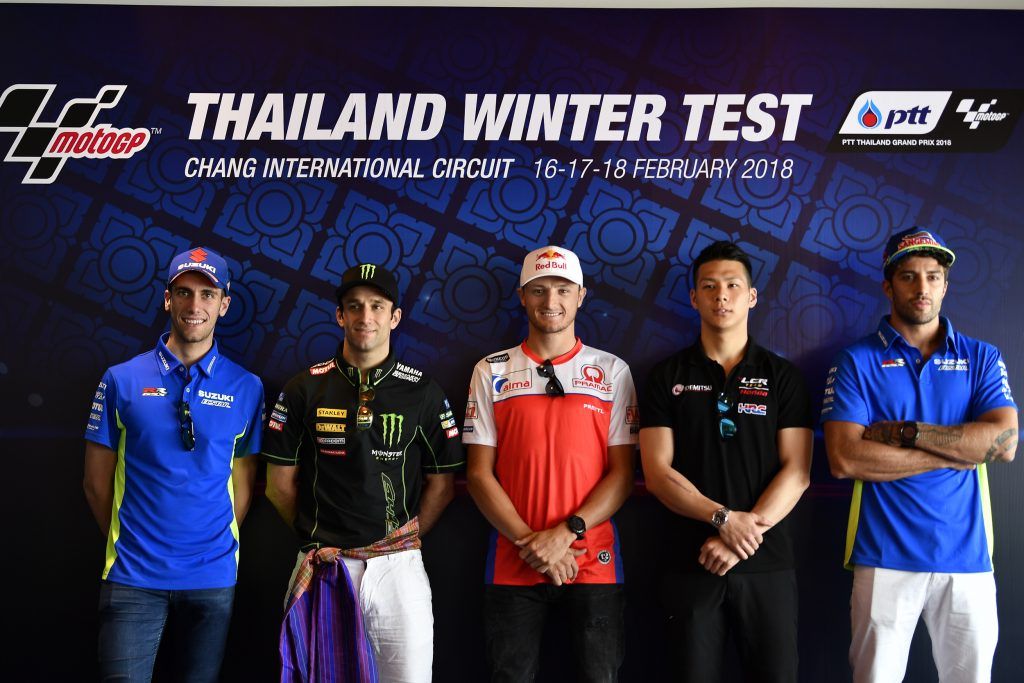 LCR Honda IDEMITSU's Takaaki Nakagami returns to the racetrack this week, as he and the rest of the MotoGP field get their first taste of the Chang International Circuit in Buriram, Thailand – a new venue on the world championship calendar in 2018.
As a rookie, all the pre-season testing sessions are crucial for Nakagami as he learns the craft of riding a MotoGP machine alongside the best in the world. However, testing at this track has extra significance, because all the riders will be starting from a blank canvas and learning the new venue together, meaning the Japanese youngster will be able to better gauge his progress so far.
Before heading to the north-eastern venue, Taka was amongst several lucky riders to be given an audience with Thailand's Prime Minister, General Prayut Chan-o-cha in Bangkok. After having visited the famous Wat Arun temple in the city, Nakagami and other riders then exchanged gifts with the PM and the premier thanked them for visiting Thailand and gave a good luck charm in return.
Testing begins at the Chang International Circuit on Friday at 9.30am local time (GMT+7).
#30 Takaaki Nakagami
"For everybody it's a new circuit and I am really excited to get out there tomorrow. The new track doesn't look too difficult to learn, there's no big up and downs, but we will have to see how it is with the MotoGP bike."
"It's still the same target for us, as we continue to understand the bike, and hopefully we can be in amongst the top ten. We just have to see how things go."
"It was really nice to visit the temples in Buriram – really hot, but very nice to spend some time with the other MotoGP riders. I was also very pleased to meet with the Thai Prime Minister – he seemed very kind and polite and was excited about this test and then when we come back here for the race in October. It was great and an honour for him to share some time with the MotoGP guys."