SEVENTH ROW FOR NAKAGAMI AT BRITISH GP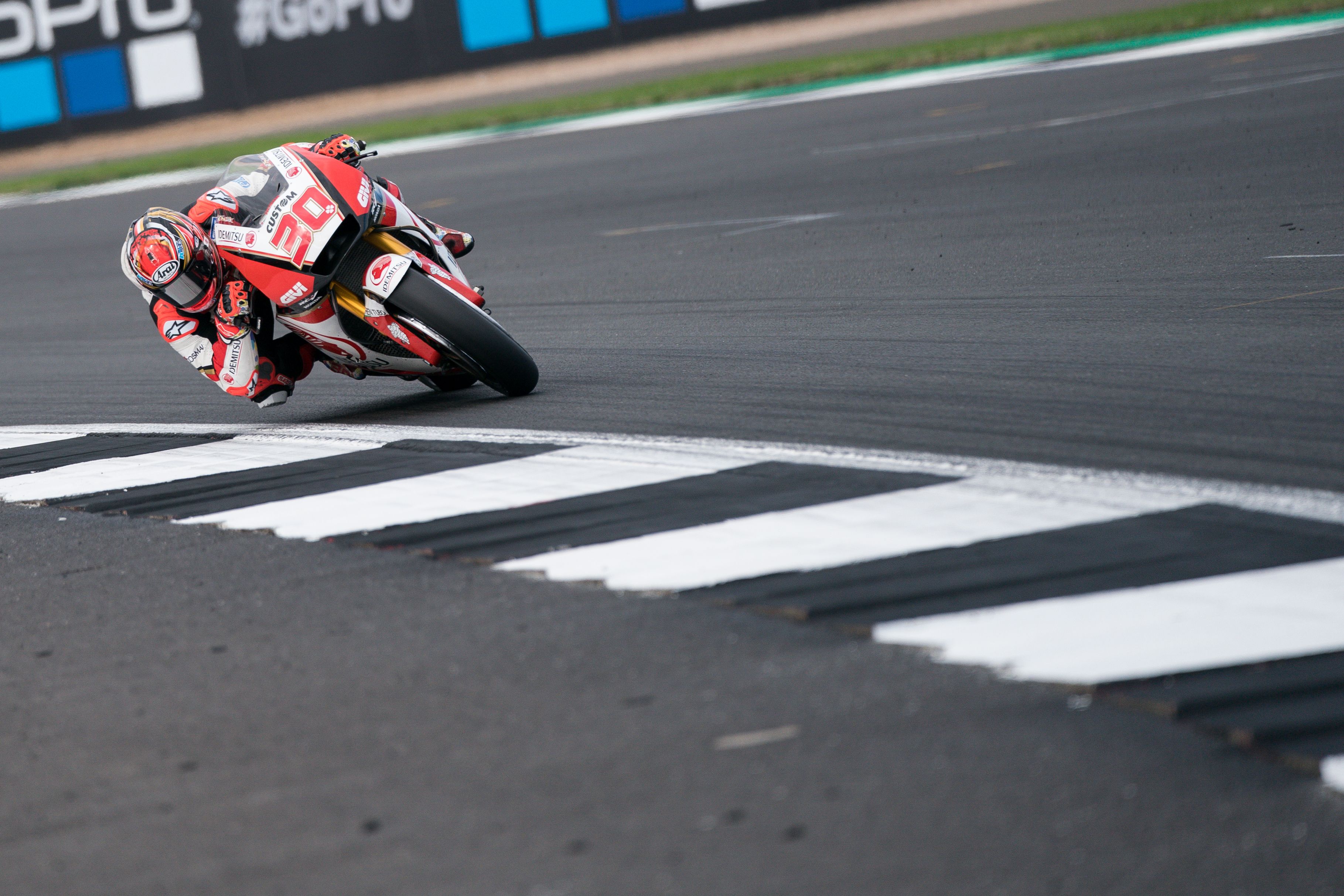 LCR Honda IDEMITSU rider Takaaki Nakagami will start the British Grand Prix at Silverstone from the seventh row of the grid after a truly challenging qualifying practice at the legendary venue. The Japanese rookie was thrown a curveball by changeable conditions during qualifying at the British track, with intermittent showers leaving the track wet in certain sectors and dry in others. Due to the weather, the race time of the British GP has been moved to the earlier time of 11.30am local, with the aim of avoiding the forecasted heavier rain.
#30 Takaaki Nakagami – 19th (2'15.377)
"There were very difficult conditions today and it was so hard to understand the weather, not just for me but for the mechanics too. You didn't know if it was wet or dry, or if you needed slick tyres or wets to get the best lap. There was a big delay after FP4 and the track conditions were completely mixed. Some sectors were dry, some were completely soaked. I think in the race, if it rains, I will definitely be better than today. I just don't want mixed conditions. Safety is the most important thing, so we have to see how much rain falls".