BRITISH GP CANCELLED AT SILVERSTONE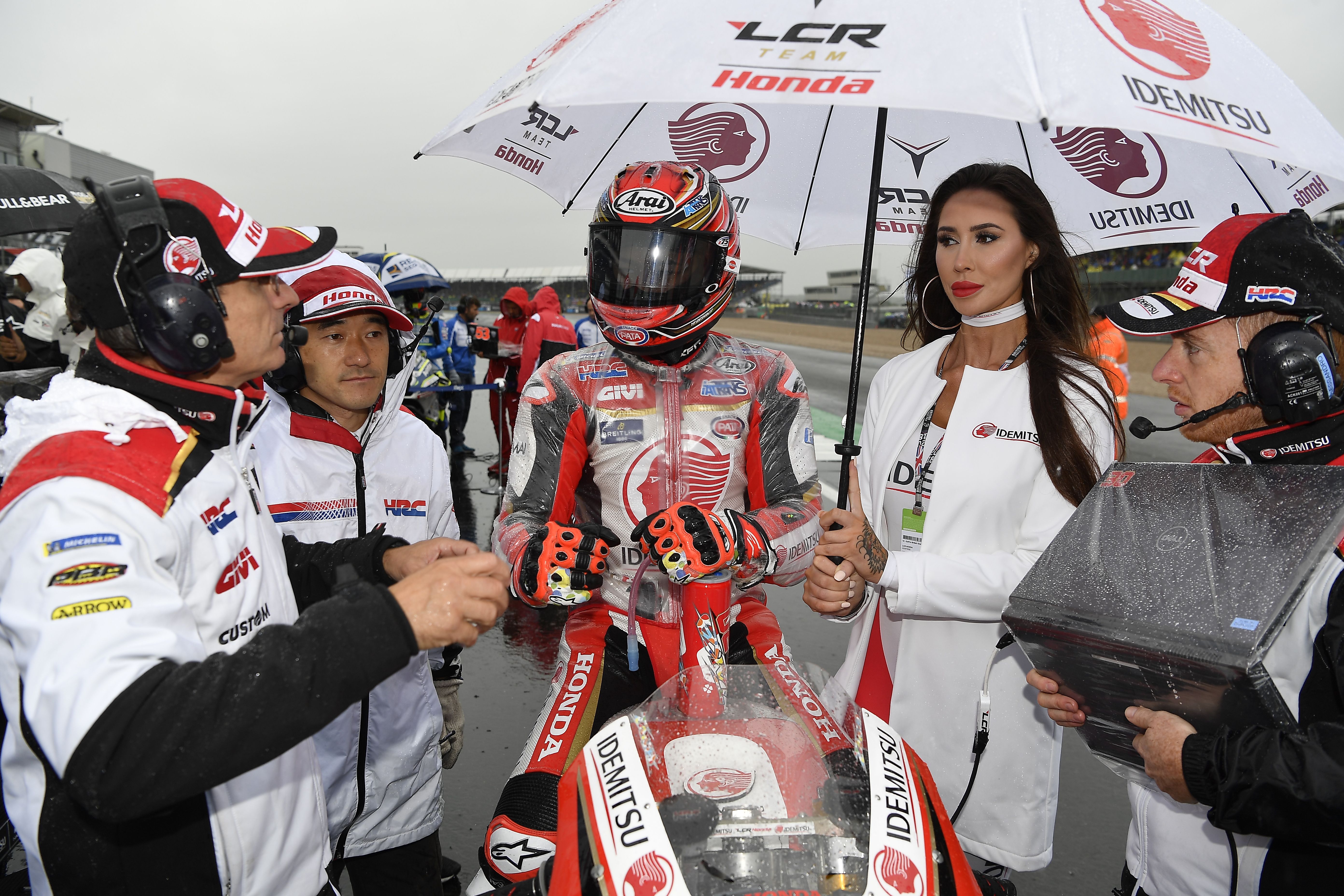 Torrential rain across England forced the cancellation of the British Grand Prix at Silverstone on Sunday. LCR Honda CASTROL rider Cal Crutchlow had qualified in fourth position on the grid for his home race, but awful conditions denied the local hero a chance to compete in front of his own fans.
Race direction opted to move the MotoGP race forward to an 11.30am start on Sunday morning to try and ensure that the event took place. However, heavy rainfall throughout the day saw that start time pushed back as track conditions worsened, with large areas of standing water around the circuit. Eventually, shortly after 4pm local time, the decision was taken to cancel the race altogether.
#35 Cal Crutchlow
"I'm devastated not to be able to race at my home Grand Prix, it was very disappointing that today went how it did with regards to the weather situation. The safety commission decided that we delayed and delayed all day and then decided finally that the track condition was not safe to ride due to standing water on the asphalt. But it was a very, very sad day for the fans and I'm truly sorry for them having come out in force to support me and all the MotoGP racers. We're just sorry we couldn't put on a show, as always I would have tried my best and I will try my best in the next Grand Prix also."