TAKA UNHARMED AFTER HORROR CRASH AT ASSEN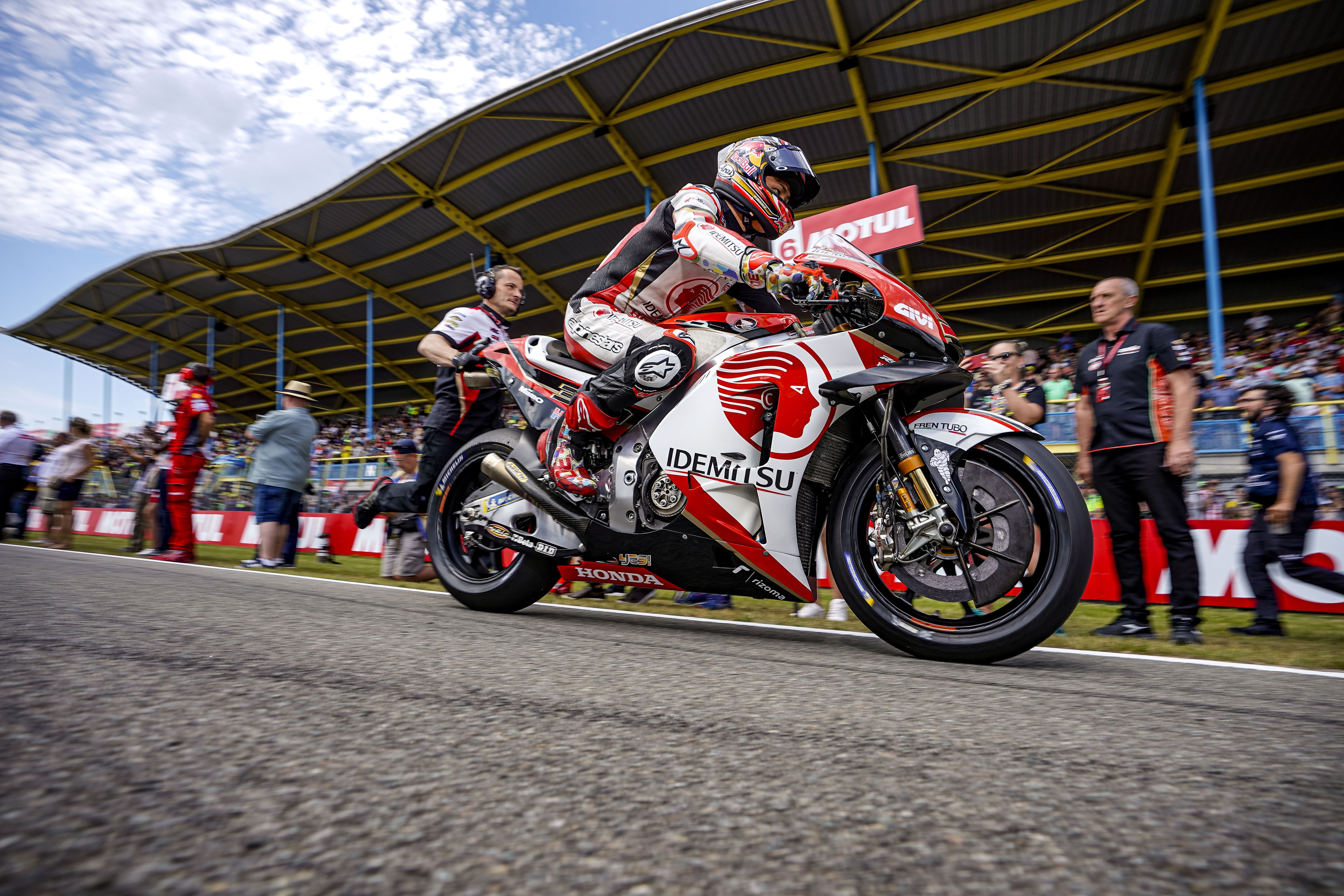 Takaaki Nakagami saw his hopes of a good finish in the Dutch Grand Prix ended by a nasty crash in the early stages of Sunday's race. The LCR Honda IDEMITSU had made a good start at Assen, but was then taken out by Valentino Rossi and fortunate to walk away without serious injury after being attended by medics.
Starting from eighth on the grid, the Japanese star got away well and looked to latch on to the lead group. By the fifth lap he was battling for position with Rossi, but stood no chance when the Yamaha rider lost his front end going into turn eight and collided with his rival's Honda. Although he required medical attention, Taka emerged largely unscathed and expressed his relief afterwards.
#30 Takaaki Nakagami (DNF)
"It was an unlucky day, we made a good start at the beginning and I tried to follow the top group. Then I was fighting with Cal (Crutchlow), Jack (Miller) and Valentino (Rossi), and on that lap he (Rossi) overtook me in turn one and I overtook again in turn two, then in turn eight he tried to overtake again from inside but I saw him lose the front end and I had no time to recover and he took me out. It was an unlucky crash, but although I'm not 100 percent ok, I've not got any injuries which is good as it was a nasty crash. I hit the fence and I can't completely remember what happened, but I want to thank all my staff for helping me."