TAKA OUT TO HONOUR FRIEND'S MEMORY IN MISANO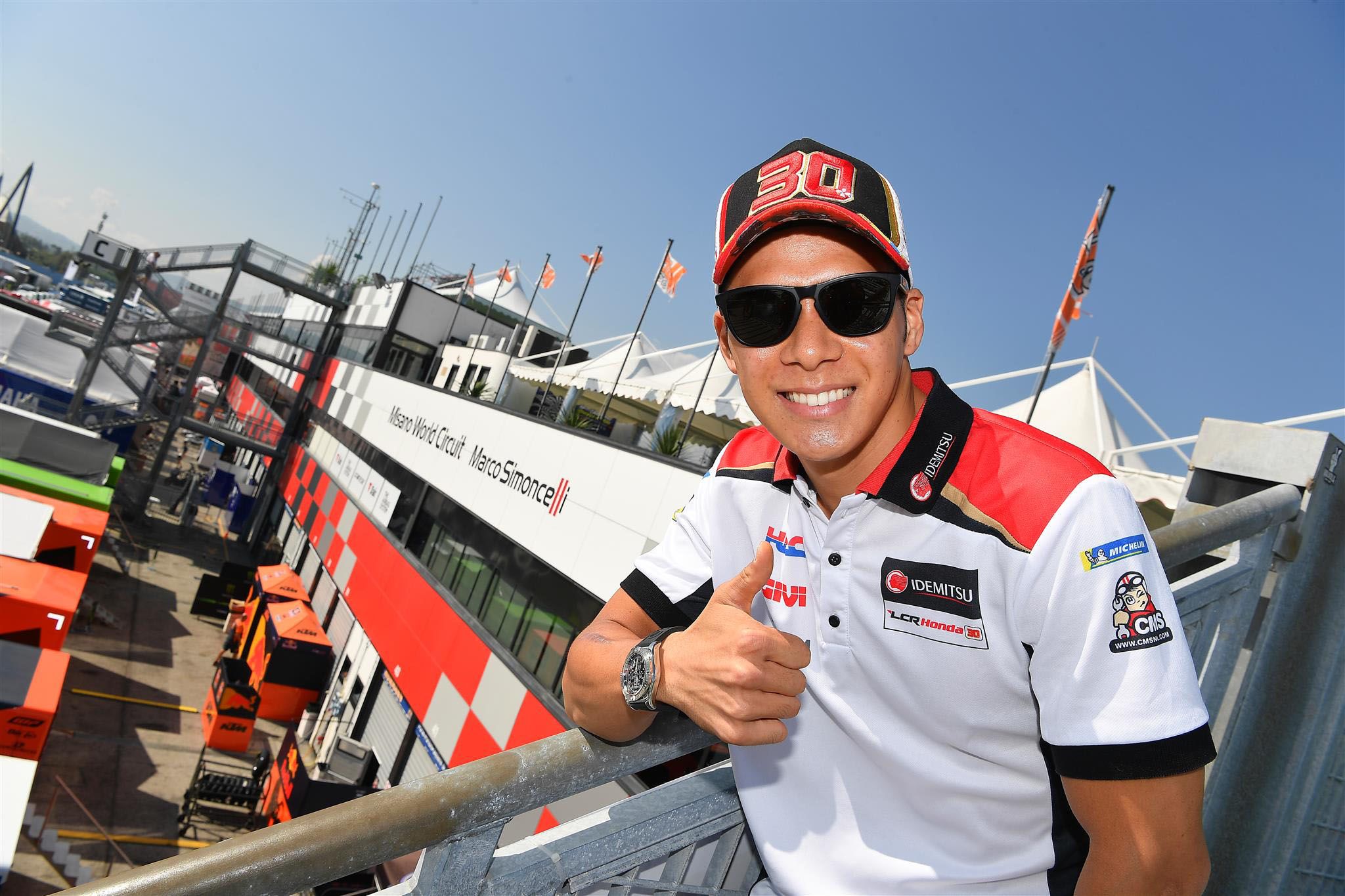 LCR Honda IDEMITSU rider Takaaki Nakagami admits he will have extra motivation at this weekend's San Marino Grand Prix at Misano. The Japanese rookie lost his closest friend in racing when compatriot Shoya Tomizawa died in 2010's Moto2 race at the Italian circuit – a memory that still spurs on Taka to this day.
The 26-year-old LCR rider came up through the junior ranks with Tomizawa and acknowledges it was only after meeting with his rival's family after his untimely death that he was able to rediscover his passion for racing. Now he is hoping to honour his friend's memory with a positive result in this weekend's MotoGP race as the premier class returns to the track after the disappointing cancellation of the British GP last time out.
#30 Takaaki Nakagami
"It started about 20 years ago, when we were five or six years old and started on pocket bikes. We had many races and some big battles and we shared many podiums. He was my best friend and my best rival, that's what I can say. Then in 2010 he had an accident here in Misano and died and that moment really shut off my mentality and I had no motivation for what I could do in the future. But then I met with his family and started to think about the positives and they said to me that I had to continue racing".
"I still have some great memories here in Misano and have had some great results here. Unfortunately I've never won a race here, but I've had many podiums, second and third, and it's a good layout for me. But Shoya always gives me extra motivation and power here, so I'm looking forward to the race this weekend."