LANDMARK RACE FOR TAKA IN AUSTRIA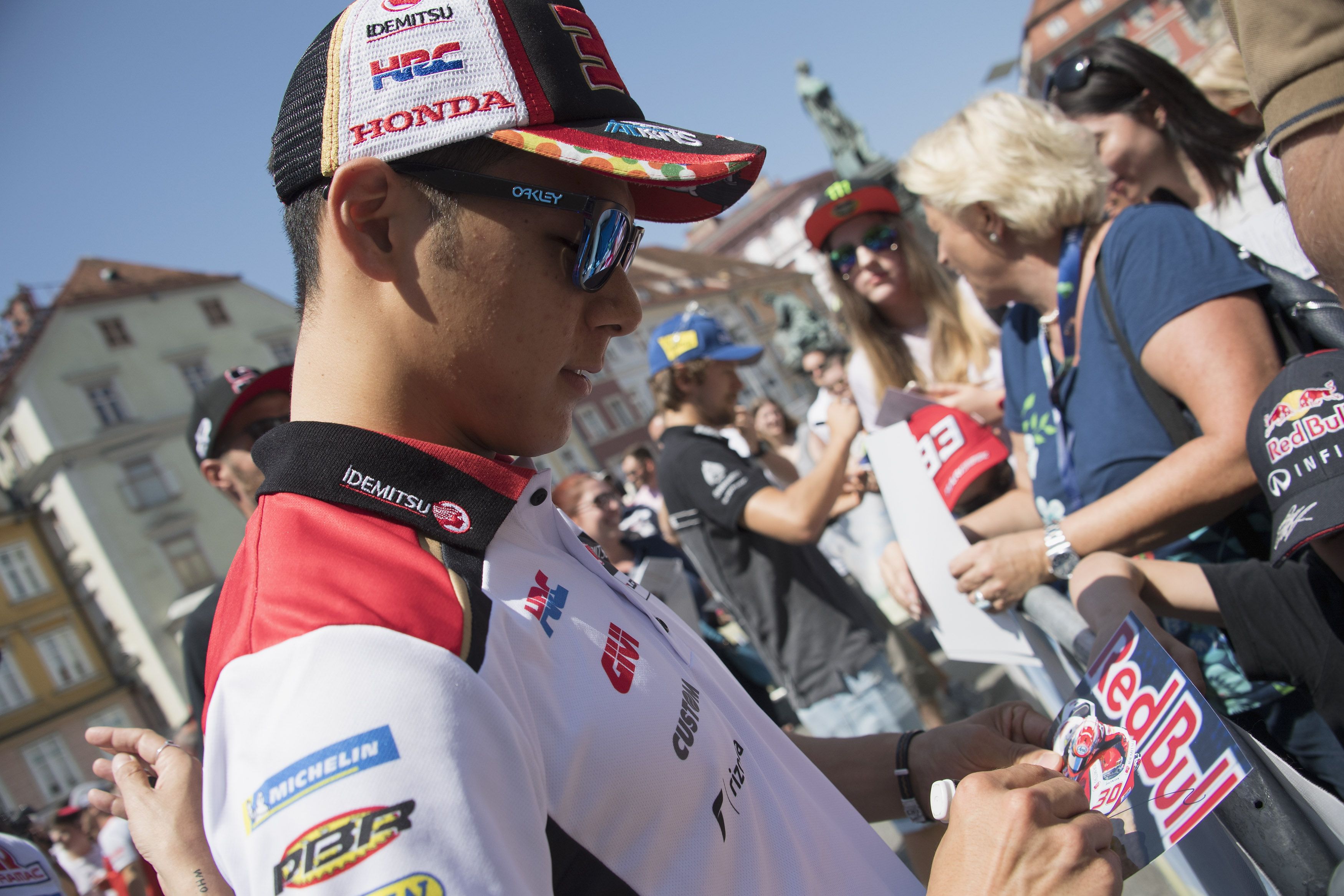 LCR Honda IDEMITSU rider Takaaki Nakagami will look to make it a memorable occasion as he competes in his 150th Grand Prix in Austria this weekend. The Japanese rookie was invited to take part in the pre-event for this Sunday's race at the Red Bull Ring in Spielberg and enjoyed the chance to mingle with fellow riders and MotoGP fans in Graz on Wednesday.
Nakagami will be giving his all to get back in the points this weekend after a disappointing result in Brno last time out. Although the Austrian layout might not play to Honda's strengths given its long straight, the 26-year-old remains positive and is hoping to celebrate his landmark race with a strong showing.
#30 Takaaki Nakagami
"It's nice to spend some time with the MotoGP guys and the young Moto2 and Moto3 guys. Normally I have no time to the visit the cities, so it was good to see the city and the nice people here and the weather was good also. It was great to see all the Austrian fans and also there was one Japanese family who I got to speak to, they follow MotoGP so it was nice to see Japanese fans in Graz.
"It will be tough here as it's a very long straight and heavy braking, it's an unusual layout for all of the guys. Normally on the Moto2 bike my feeling was good here, but I don't know how it will be on a MotoGP bike. But from FP1 we'll give our best and try to find the best set-up for the bike. Also it's my 150th Grand Prix this weekend, it's gone so quick, but I'll try my best to have a good race and make a good memory from this weekend."