LATE MISTAKE COSTS TAKA IN GERMANY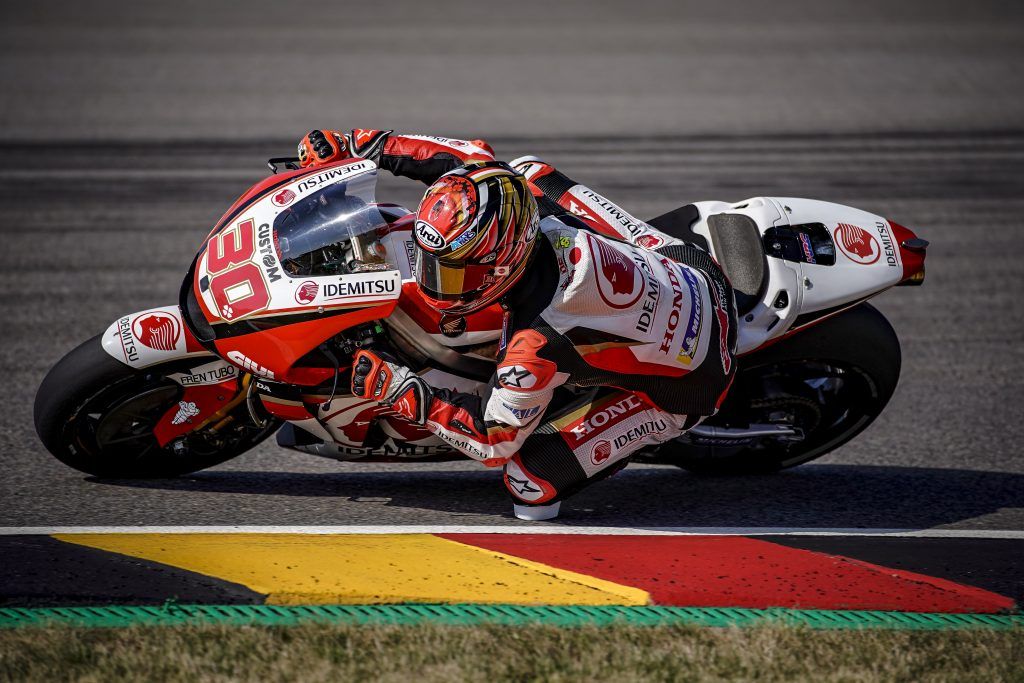 LCR Honda IDEMITSU rider Takaaki Nakagami saw his hopes of a positive result at the German Grand Prix disappear after a late crash at the Sachsenring. After impressing in qualifying, the Japanese talent started from 12th on the grid and battled hard throughout as he looked to get back  amongst the points after a disappointing run of results.
Nakagami spent much of the race competing with Frenchman Johan Zarco and looked poised to fight it out for a top 10 place. However, a mistake a few laps from home cost him dear as he lost the front end of his Honda and slid out. It was a frustrating end to a weekend that had promised much for Taka.
#30 Takaaki Nakagami – DNF
"I'm very disappointed about today's race. It was tricky on the first lap because in between turn three and four there was an incident in front of me and I was really close to hitting them. But that was ok and then I was fighting with Johan (Zarco) and each corner we were battling. I tried to follow him but unfortunately I made a mistake in the last corner and braked too much. I lost the front grip and that was it, I crashed and it was my mistake".
"It's easy to say after the race, but if I had finished I could have been maybe ninth or tenth. But I'm very sorry to the team because this had been a good weekend and I'm very disappointed it ended up like this. Now we must think about the next race."