NAKAGAMI FINALLY BACK ON TRACK AFTER SHOULDER SURGERY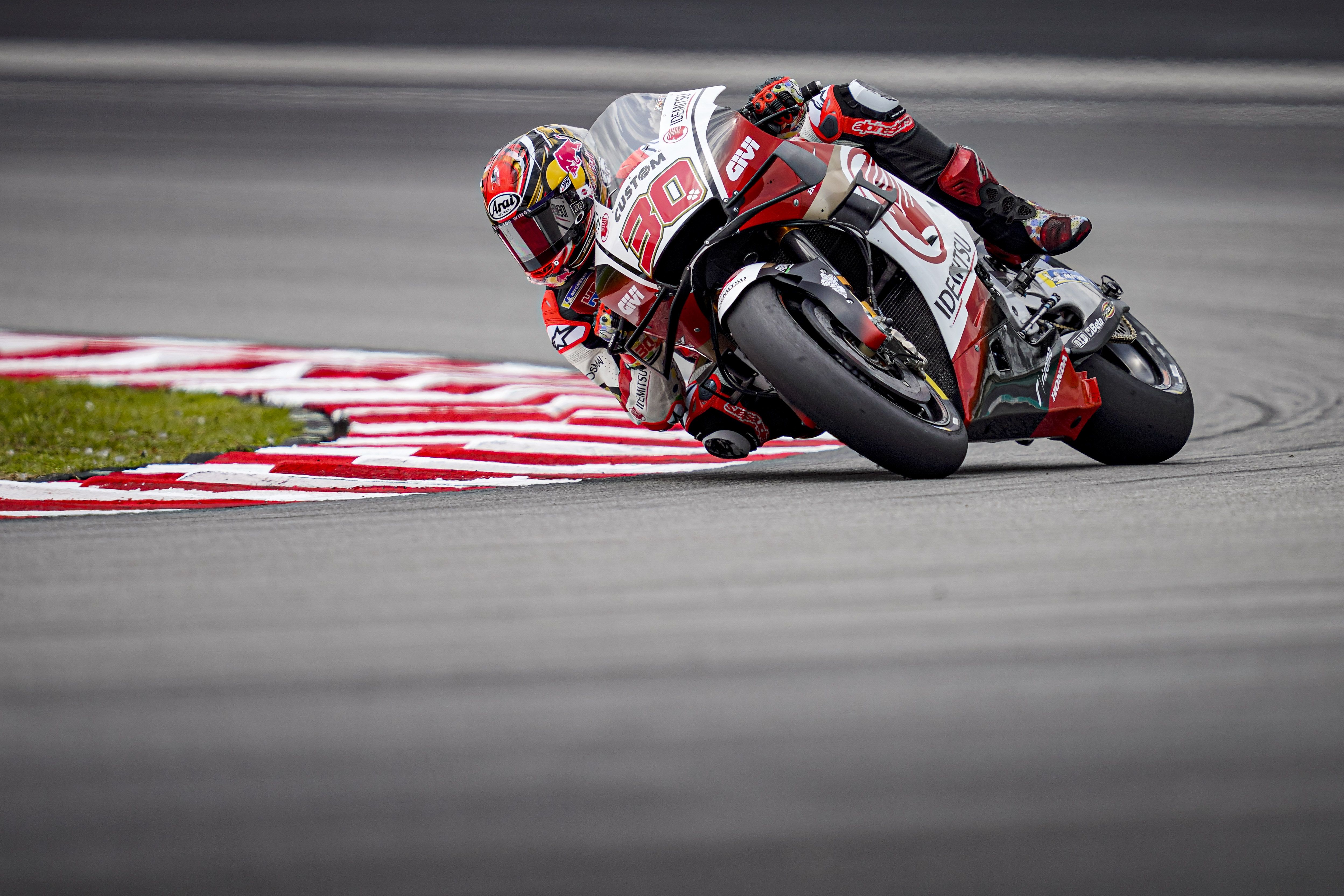 The first on-track action of the 2020 MotoGP World Championship season began at the Sepang International Circuit in Malaysia on Friday, with all teams and riders out in the tropical heat of Malaysia for the first of three days' testing.
For LCR Honda Idemitsu's Takaaki Nakagami it represented the first time he has been out on a MotoGP bike since his home grand prix in Japan in October. It was then that the Chiba-born rider took the difficult decision to miss the final few races of 2019 to undergo shoulder surgery, with a view to returning fit to this test.
After nearly four months recovery, Nakagami was obviously delighted to be back in the saddle, but admitted that it would take time to get back to full motorcycle fitness. He spent the day getting reacquainted with the MotoGP machine, with his first laps on his new RC213V.
#30 Takaaki Nakagami – 23rd (2'00.815, lap 25 of 31)
"I think for everybody it's a tough first day back, but the track conditions were quite good for a first day and you can see the lap times were quite fast. On my side it has been a bit of a struggle. I think it's four months since I last rode at Motegi, which is quite a long time without riding a MotoGP bike so it's been a hard first day.
"Physically it's not the best situation yet, but I am so happy to jump on the bike again. We simply didn't look at our position or lap times today, I'm was just happy to be back out on track.
"Of course, we need to improve our potential with the new bike, it's the first time on the 2019 model for me. There are lots of things I have to understand, there's quite a big difference between the '18 and '19 models and the character is not quite the same. My first impression is not negative though. I understand some people in the past might have said it wasn't easy, but I think it's just that the concept is different. What I feel is that it is a different bike, but I wouldn't say it was negative. It's just the first day and I need more laps to give proper feedback."