NAKAGAMI IN THE POINTS AGAIN IN AUSTIN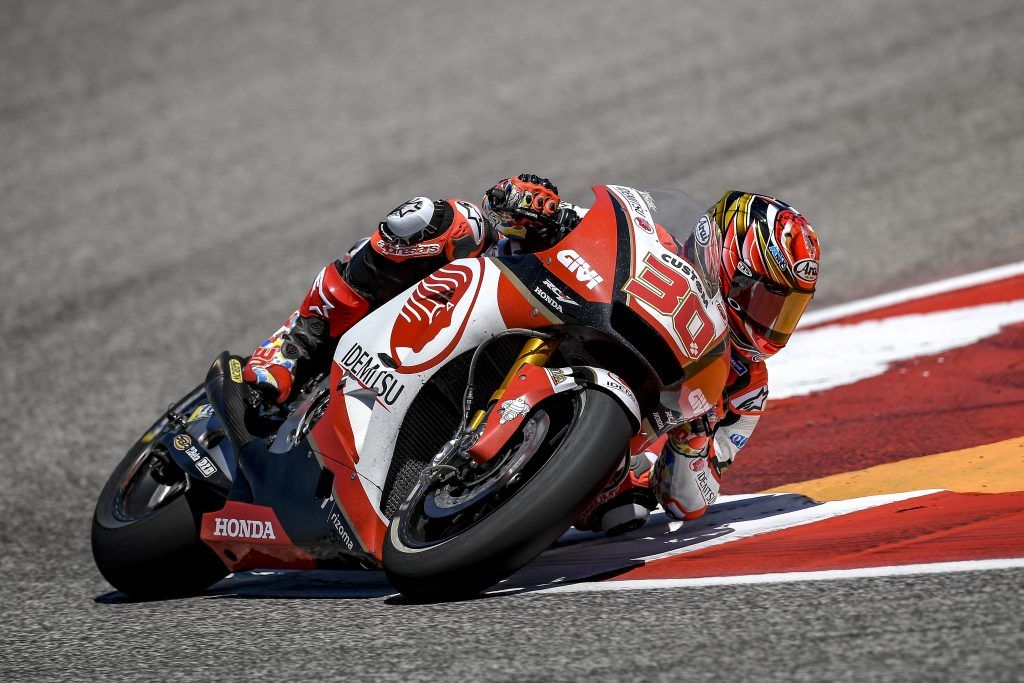 LCR Honda IDEMITSU rider Takaaki Nakagami again finished in the points at the Grand Prix of the Americas on Sunday. Having secured 13th position in Argentina last weekend, the Japanese talent claimed 14th place in Sunday's race to finish as the best rookie in the MotoGP class in Austin.
Starting from 13th on the grid, Nakagami harboured hopes of a top-10 finish but struggled to find a good feeling with the rear tyre on his RC213V. Despite not being able to push as he wanted, the LCR rider once again proved his reliability as he saw the chequered flag and accrued more valuable experience ahead of the next round in Jerez.
#30 Takaaki Nakagami (14th – 42'31.337)
"It was another points finish which I think is positive. But after our qualifying result we were thinking about the possibility of finishing in the top 10, but the race proved to be quite difficult. We had a different feeling on the rear tyre, but I tried my best during the race and I learned a lot in these 20 laps".
"We have to take the positives from this, it's another two points in the championship. Honestly I was hoping in a better result but finishing as the best rookie is a nice feeling. Thanks again to my Team and Honda for the great job they have done this weekend for me and and I'm looking forward to the next race."