NAKAGAMI IS TOP INDEPENDENT RIDER IN VALENCIA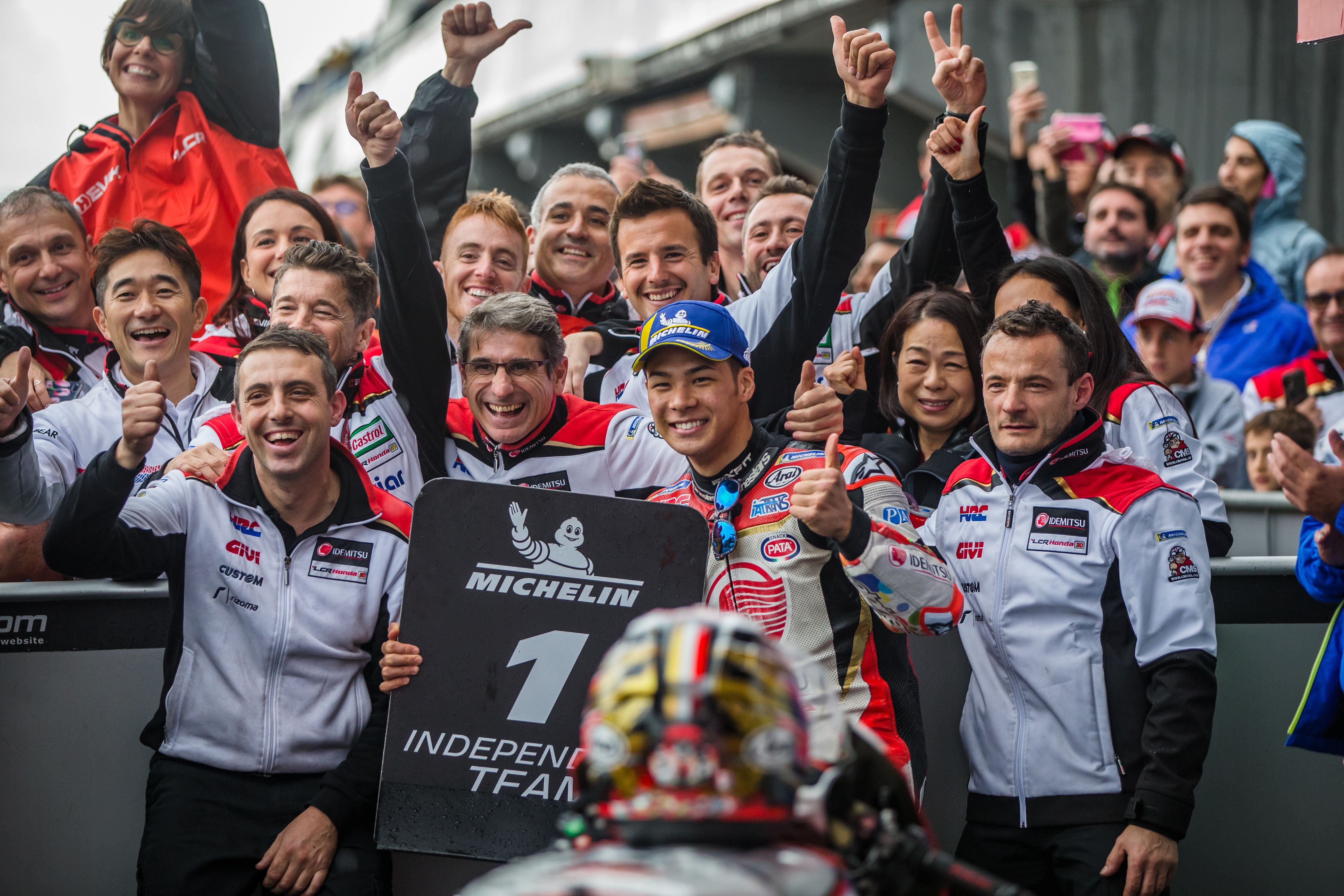 LCR Honda IDEMITSU rookie Takaaki Nakagami ended the 2018 MotoGP season in spectacular style as he was the top independent finisher at the Valencia Grand Prix. Heavy rain on Sunday ensured it was a chaotic closing contest with the initial race red-flagged after numerous crashes on a soaked Ricardo Tormo Circuit.
A second 14-lap race then started and Taka held his nerve superbly in the most testing of conditions. In the end, the Japanese starlet claimed sixth position, just behind Honda colleague Dani Pedrosa, to emerge as the top independent – his first top-10 in the premier category and easily the best result of his debut season in MotoGP.
#30 Takaaki Nakagami – (6th – 24'35.696) 
"It was really tough. I was scared on every lap, each corner, but it's an amazing feeling. It's a little bit strange, I never thought I'd finish as the top independent rider, but it's an amazing day for me and a great race. There was a lot of pressure, but last night Cal (Crutchlow) texted me and told me to concentrate, make no mistakes and, because I had nothing to lose, push hard. That was great, so thanks to him, and also to my team, it's an unforgettable day. It's so good to finish the season like this and now we will look to next season, starting with the test here on Tuesday. But tonight we will definitely have a party!"