TAKA BATTLES THROUGH PAIN BARRIER TO FINISH HOME GP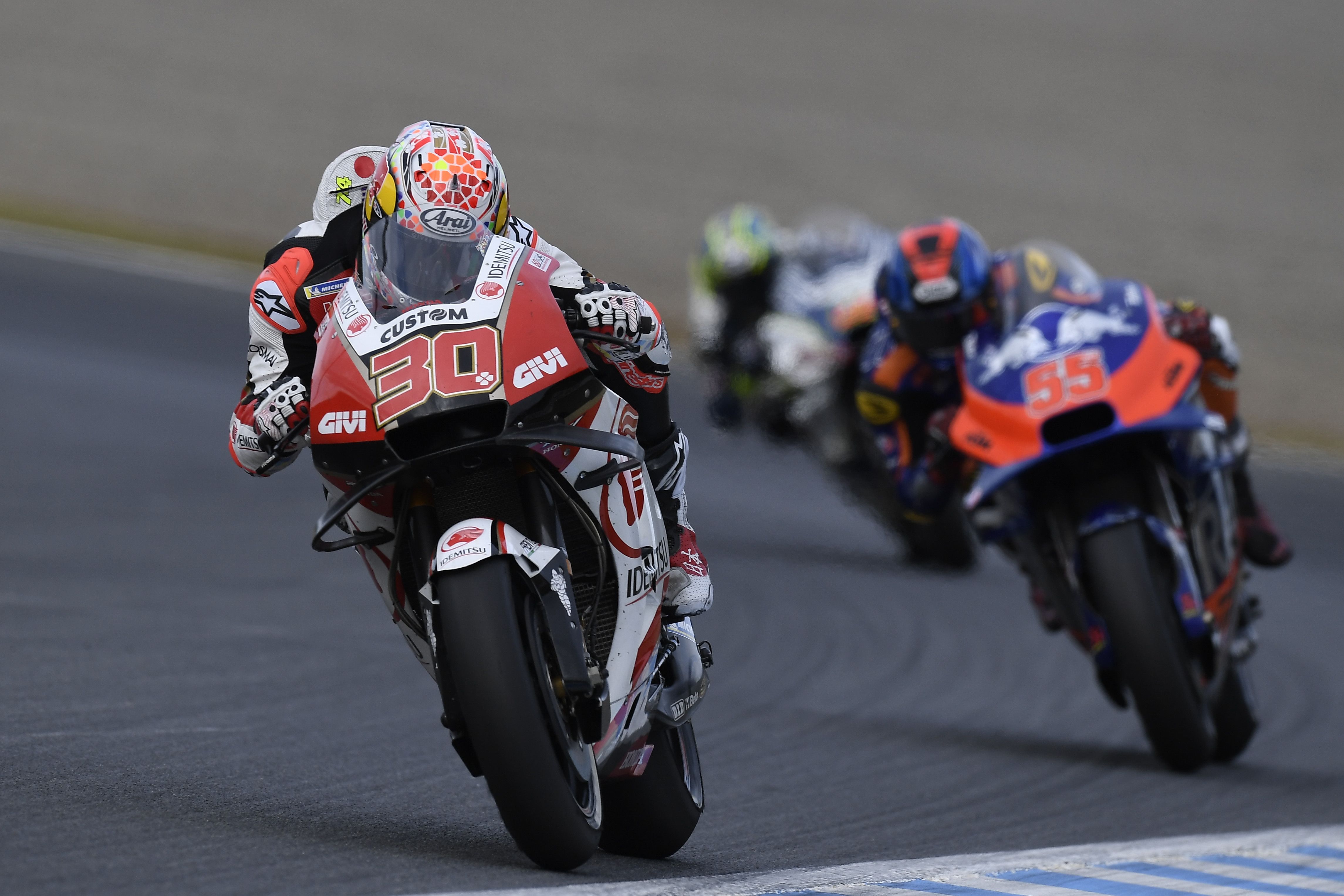 Takaaki Nakagami produced a brave ride to see the chequered flag in his home Grand Prix as Honda clinched the Constructors' World Championship at the Twin Ring Motegi on Sunday. The LCR Honda IDEMITSU rider finished just outside the points in 16th position in what will be his final MotoGP race of the 2019 season.
Starting from 13th position on the grid, Taka battled hard throughout but was hampered badly by the shoulder injury on which he will now undergo surgery. While it was not the way he wanted to sign off in front of his fans on home soil, the 27-year-old is now determined to come back even stronger in 2020 after an impressive second season with the LCR Team.
#30 Takaaki Nakagami (16th – 43'18.974)
"Thanks to the Japanese fans who came to the Twin Ring Motegi, I really appreciated their support this weekend. I felt a lot of energy from the fans and did my best all weekend. Of course, thanks to my team as well, they did a great job and gave me great support for my injured shoulder. This is not what I expected for the performance here, but it was the reality with my injury. But I want to congratulate Honda for winning the Constructors' World Championship here today. The season is now over for me and now it's time for surgery and to recover well for the future. I hope we can come back really strong for next season and I'm already looking forward to the Sepang tests."
Lucio Cecchinello – LCR Honda Team Principal: "It has been a very exciting season with Taka, especially because at most of the races we were able to finish in the top 10 which was our target. We are really pleased with his improvement during the season, especially compared to last year, he worked very hard to improve his performance and we're very happy to continue working with him next year. Next season will be very important and it's definitely better that he took the decision to have surgery before the end of the season. I'm sure he'll have enough time to recover and get back to full fitness ahead of the first test in Malaysia next February. We're very happy with his results this season and although today's wasn't the best, it showed that he really needs to have the surgery on his shoulder and come back stronger."