UNLUCKY NAKAGAMI RE-JOINES AND FINISHES THE RACE AT MUGELLO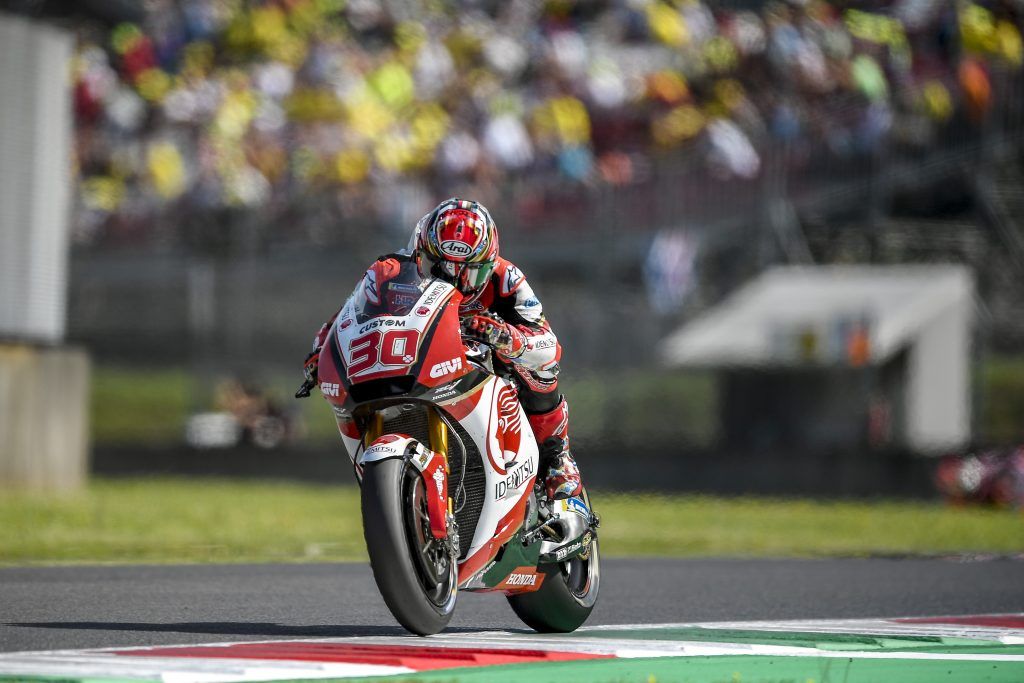 LCR Honda IDEMITSU rider Takaaki Nakagami finished in 18thposition at the Italian Grand Prix at Mugello after an unfortunate early crash. Starting from the sixth row, the Japanese talent was clipped by Dani Pedrosa on the opening lap and went down. Although he managed to restart, Nakagami was always a long way behind the rest of the field, but still managed to complete the race.
The 26-year-old explained that he wanted to get back out after his fall having completed less than a lap at the iconic Italian venue. Although disappointed with the result, Nakagami managed to gain more valuable MotoGP race experience and is now hoping for a positive outcome at the next round in Barcelona.
#30 Takaaki Nakagami– 18th  
"I'm very disappointed about the race after what happened at the start on turn two. I understand that Dani (Pedrosa) lost control and hit into my rear tyre, it was a very unlucky crash. I took some time, but I restarted again. I went back to the box and discussed things with the team. They said no, but I couldn't finish like that after two corners and so I restarted again.
"The bike was ok, the handlebars were a little bit broken but I tried my best just to finish the race. Ok, I finished in last position, but this is racing. My pace during the race was quite good and I'm looking forward and am positive about Montmelo now. I want to say thanks to the team and the fans for all their help this weekend."