NAKAGAMI CONTINUES TOP-10 RUN IN JEREZ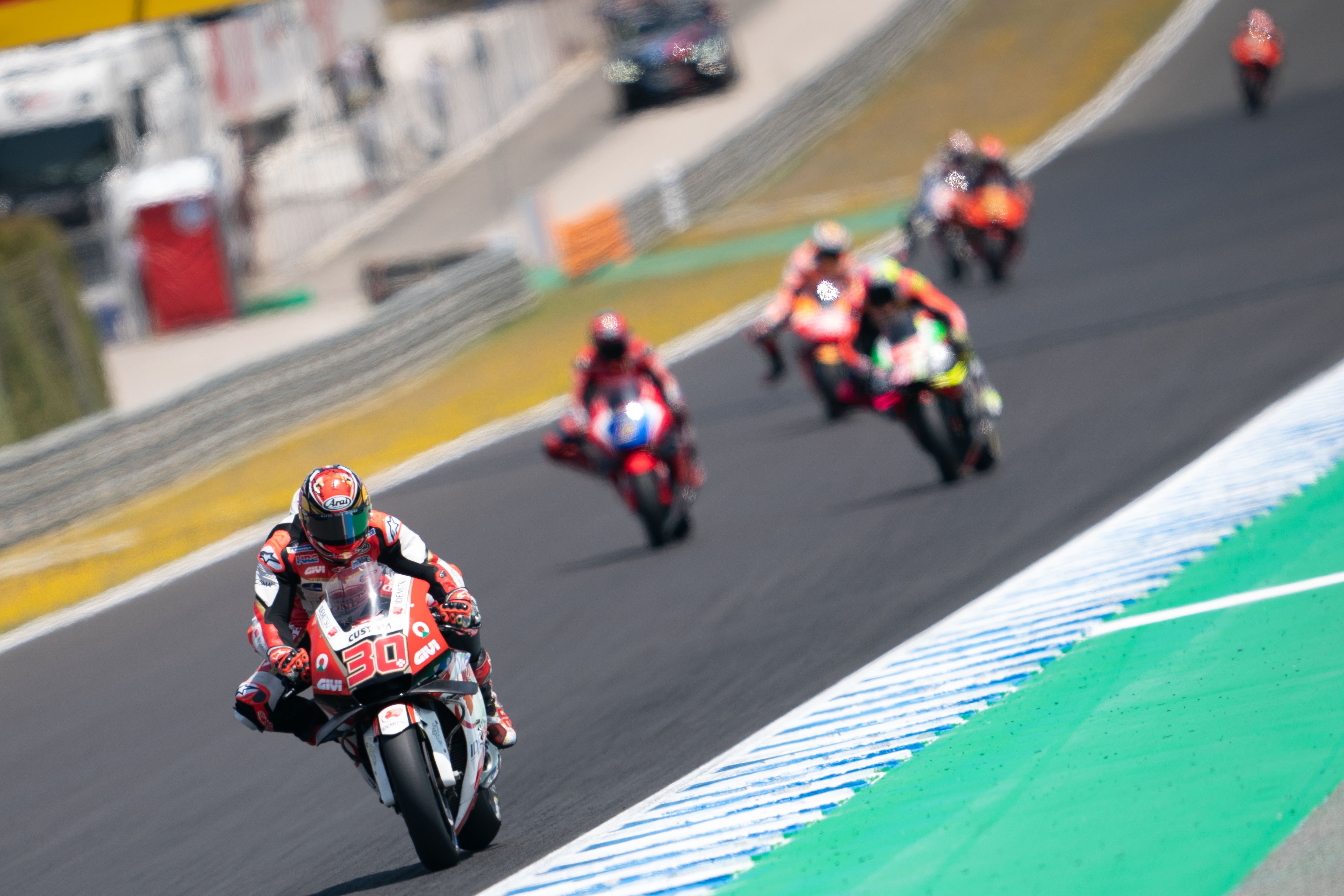 LCR Honda IDEMITSU rider Takaaki Nakagami took ninth position in the Spanish Grand Prix at the Circuito de Jerez Angel Nieto on Sunday. The result maintains the Japanese star's record of having secured a top-10 finish in every round of this year's world championship so far.
Starting from eighth on the grid, Nakagami was unable to make the progress on the opening lap he was hoping for. However, he fought hard to remain in and around the top 10 and, by the closing laps of the race, was amongst the fastest riders on the circuit.
#30 Takaaki Nakagami (9th – 41'18.959)
"At the end of the race we were quite competitive and the lap time was consistent, in the low 38s and on the last lap I did very close to the best time, but it was too late. The first lap was much better than at the other circuits, but we are still missing a bit of aggression on the riding and I lost a few positions at the start of the race. We have to focus on that point because during the race and at the end of the race we were quite strong. It's another top 10, P9 is not too bad but we can improve a lot for the next race and keep improving."