POINTS FINISH FOR NAKAGAMI AT MOTEGI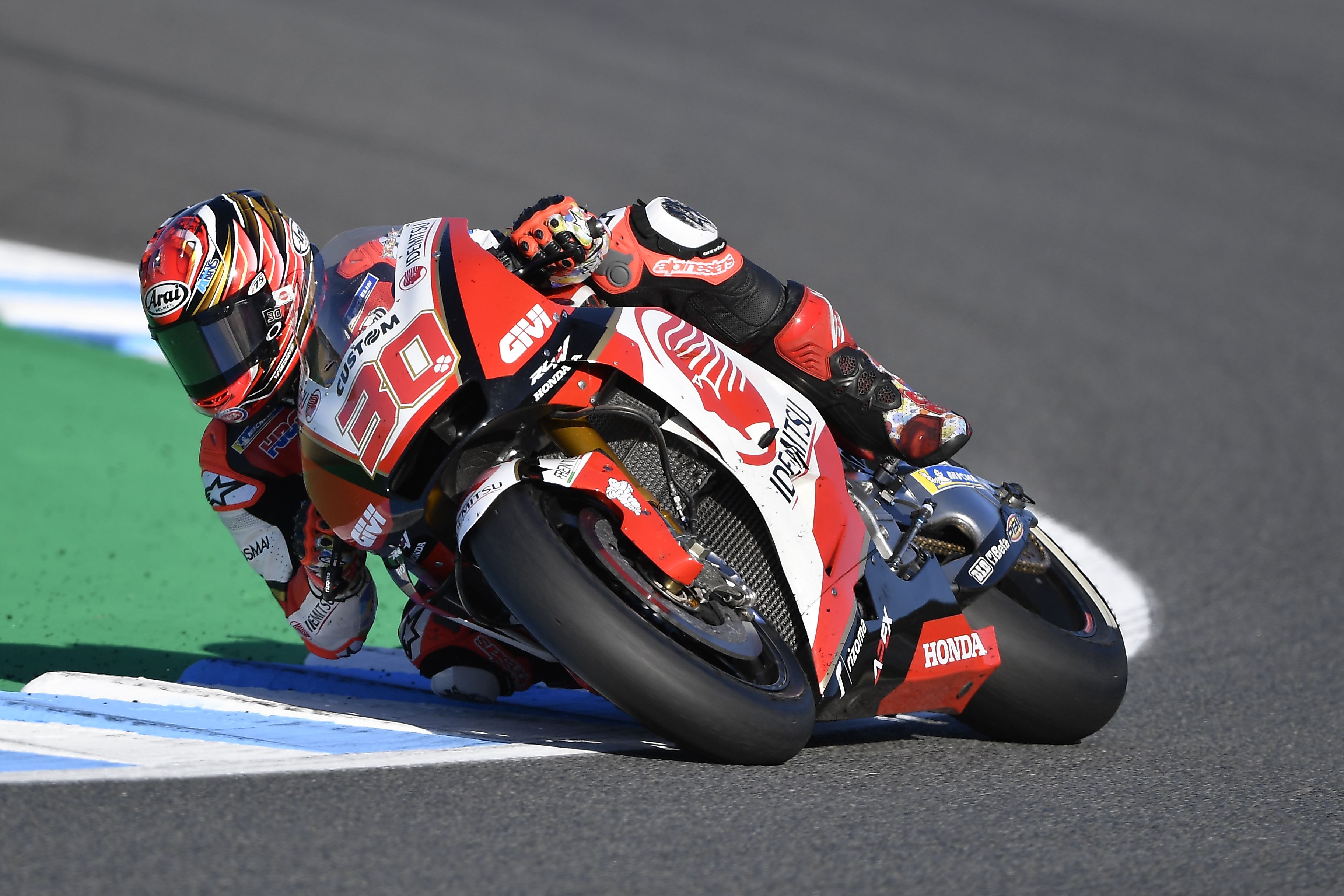 LCR Honda IDEMITSU rider Takaaaki Nakagami endured a challenging day at his home Grand Prix at the Twin Ring Motegi. Having progressed to Q2 and secured 12th place on the grid for Sunday's race, the Japanese talent had set his sights on a first top-10 finish of his rookie season, but saw those hopes disappear after a collision on the first lap.
Nakagami got a clean start and was settled in 12th position, but then got shunted as the riders bunched together in the early exchanges and lost ground as he momentarily left the track. He battled hard to move back up through the field and claimed a points finish with 15th position, but admitted afterwards it had not been the result he was looking for on his home patch.
#30 TAKAAKI NAKAGAMI – (15th –  43'14.156)
"The start wasn't too bad, but into turn one, turn two and turn three there were so many riders around us that I didn't have any space inside and there was an impact on my handlebars that made me go out of the track at turn four. I was lucky I didn't crash, but I lost a lot of positions, from 12th to 23rd I think".
"That was tough because it's always difficult to move back up. The race pace was what we expected, 46 high to 47 low, but everybody had the same sort of lap time and it was difficult to overtake the guy in front. I didn't expect this race today, I'm really disappointed with it. It was a big chance to finish in the top 10, but after the first lap it was over. I tried my best, but I'm sorry to all my fans in Japan."