TAKA FEELING GOOD VIBES AT ASSEN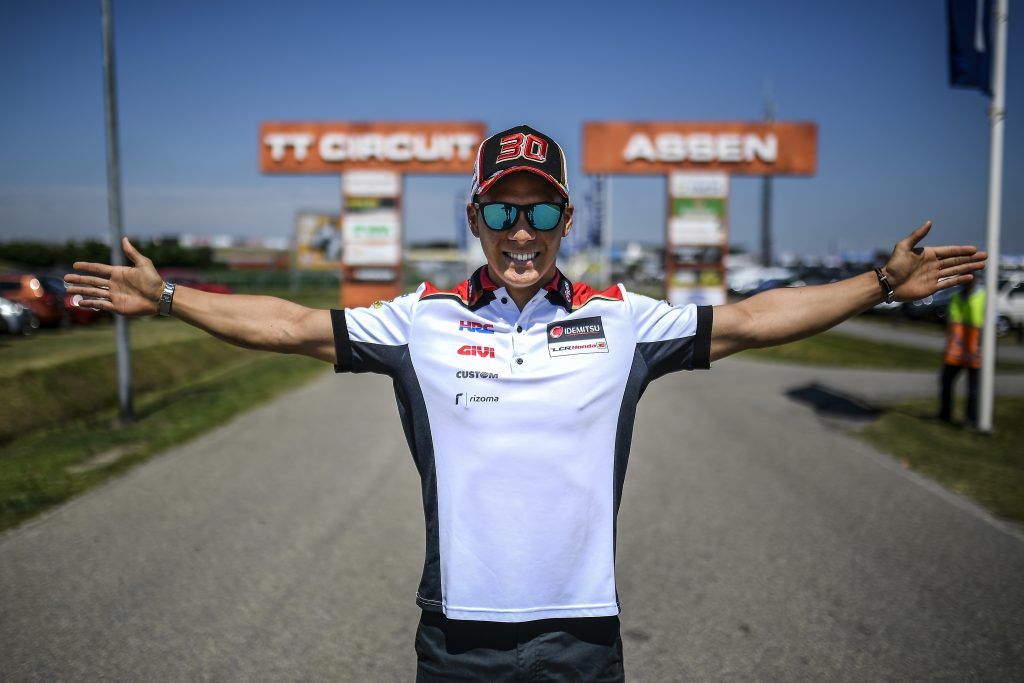 LCR Honda IDEMITSU rider Takaaki Nakagami is determined to bounce back with a positive result at the Dutch Grand Prix in Assen this weekend. The Japanese talent is well acquainted with the TT Circuit and can call on a host of good memories as he looks to get back amongst the point positions.
Whilst competing in the Moto2 class 12 months ago, Nakagami finished on the podium in Holland. The year before, in 2016, he enjoyed even greater success at the circuit as he claimed his first victory. The 26-year-old believes the layout suits his riding style and is looking to prove that once again this weekend.
#30 Takaaki Nakagami
"I need a good result this weekend. Of course I have good memories from here, last year I got a podium and my first victory was here in 2016 which was great. This track obviously has a good relationship with my riding style and I think we can have a much better weekend than at Montmelo.
"I hope to have a good weekend here again, the weather forecast looks good so that is positive. We will take things step by step; in FP1 I will need time to adapt, but in FP2 and FP3 we have to find a good solution for the set up."